By Captain Deborah Breazeale
Albuquerque, NM Corps – Southwest Division
In Matthew 20: 25-27 Christ admonished his followers, "You know that the rulers in this world lord it over their people, and officials flaunt their authority over those under them. But among you it will be different. Whoever wants to be a leader among you must be your servant, and whoever wants to be first among you must become your slave."
This is hard for natural born leaders. We know how we want things done and sometimes it is just easier to do it ourselves or micro-manage those who work with us. This comes with unrealistic expectations of perfection, which no one can obtain. The result, feelings of frustration, failure and often a breakdown of relationships.
This is not leading with humility; this is not even good leadership. My interpretation of effective leadership is leading by example; to get right down there with your people, get your hands dirty, work alongside them, ask for their ideas, (they might just be better than your own!), and finish as a team.
Effective parents are those who understand the value of teamwork. Parents often assign their children chores to teach them responsibility. Cleaning their rooms, taking out the trash, feeding the dog. This can lead to anger, frustration, and tears when the children fail to follow through. However, if the parents come along side and say, "Lets get this done together!" and offer to pitch by helping to pick up books, toys, or to bag the trash and go with them to the dumpster, the kids join in the work and it becomes an opportunity to have a good time together. Showing the children that work can be fun.
The same goes for people we work with at the Corps. When we willingly pitch in to help, show that we are not asking them to do anything we ourselves are not willing to do, the project or work gets done quickly and we have a great time together.
The Albuquerque Corps has a Prayer Breakfast once a month and I used to fix the meal myself early on a Saturday morning, sometimes not with a happy heart. A couple of people started coming early asking if they could help and I would try to find things for them to do, (LOL!). One of the ladies asked if she could provide part of the breakfast one month. I hesitated, after all, that was my job! But I said okay.
Over the months she has picked up more and more of the task, providing and preparing the food and she has blossomed! She loves helping and doing and I have a new friend. Now, she askes me to scramble the eggs! I love it! We have such a great time together, serving the people of our Corps.
Here are three tips for cultivating humility:
Embrace your humanness-accept your limitations; it's okay to not be perfect all the time.
Practice mindfulness and compassion.
Express gratitude-gratitude can make us less self-focused and more focused on those around us-a hallmark of humble people.
"The key to humility might just be seeing life as a journey towards cultivating those qualities that bring out the best in others and we and make this world a better place." Vicki Zakrzewski
Mick Ukleja, PhD, founder and president of LeadershipTraQ gives six attributes of healthy humility: (https://www.success.com/6-attributes-of-healthy-humility/)
They acknowledge they don't have it al together.
They know the difference between self-confidence and pride.
They seek to add value to others.
They take responsibility for their actions.
They understand the shadow side of success.
They are filled with gratitude for what they have.
One additional attribute is LOVE -spend time listening to others.
A scripture I will leave you with is one I really love to read when I'm feeling indispensable, (not humble): Don't think you are better than you really are. Be honest in your evaluation of yourselves, measuring yourselves by the faith God has given us. (Romans 12:3)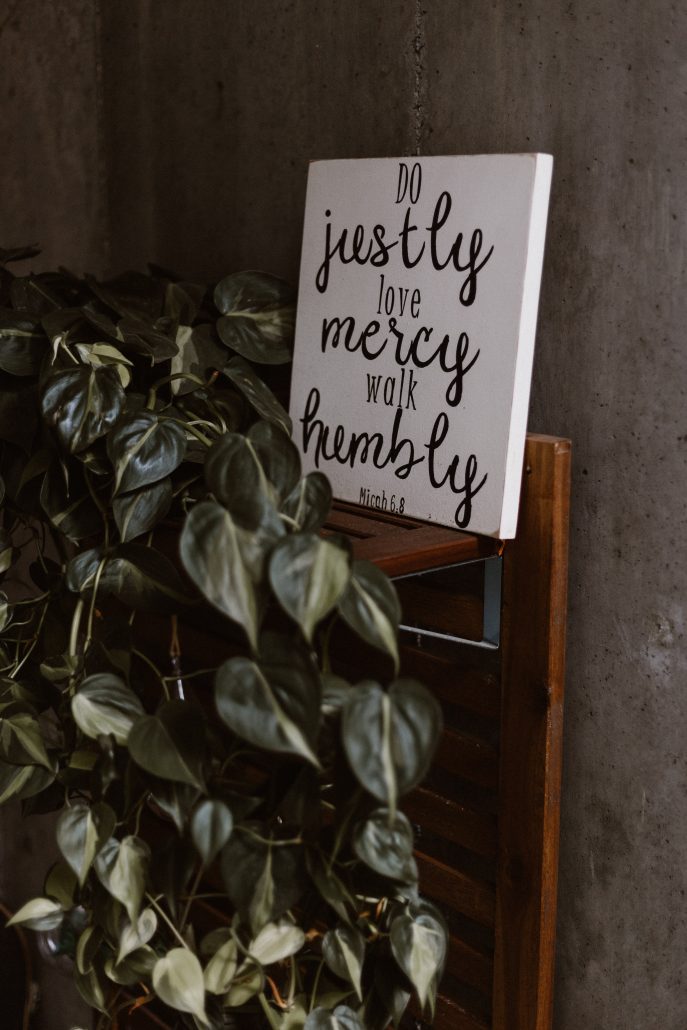 https://usw-womensministries.org/wp-content/uploads/2021/08/She-Leads-Nov-scaled.jpg
2560
1707
Beth Desplancke
https://usw-womensministries.org/wp-content/uploads/2019/08/uswLogo-300x75-300x75.png
Beth Desplancke
2021-10-22 09:42:00
2021-10-22 09:42:47
She Leads... With Humility