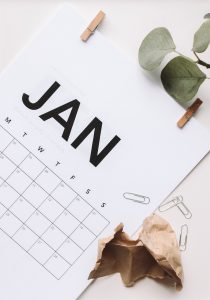 Welcome Home to January – the start of a new year.  This month we are focusing on the kitchen, which many say is the heart of the home, where meals and memories are made, and what brings families together.
In this MONTH'S NEWSLETTER are some ideas for starting new Women's Ministries in the New Year.   A new year is a great time to try to start new programs and link new women to the corps.  Included is an idea that could be a link from customers of your local Salvation Army Thrift Store to the women's ministries group at the corps.
Also included is an easy magnet craft for your refrigerator made out of mason jar lids.
As always there are INSPIRATIONAL ideas from women's groups from around the Western Territory and practical ways that WM groups can be a service in and around the corps kitchen and food pantry.
Since the focus is on the kitchen, this month's devotion is based on Luke 10:38-42, where Martha is very distracted with all the busyness of the kitchen that she misses spending time with Jesus.
"Martha, Martha," the Lord answered, "you are worried and upset about many things, but few things are needed – or indeed only one.  Mary has chosen what is better, and it will not be taken awya from her."  Luke 10:41-42
For this month's bonus material, click HERE for a fun and educational New Year's Around the World Party.
Need previous issues of the INSPIRE Newsletter.  They can be found at the following links:  December 2019, November 2019, October 2019, September 2019-October 2018.