Southwest Division
For most Americans, Thanksgiving is a joyous time of celebration. It is a time when we gather around a table that is overflowing with turkey, stuffing, potatoes, pies, and all sorts of delicious foods. It is a time for football, parades, and all-around mirth. As Christians, Thanksgiving is a time to reflect and give thanks to God for abounding love and faithfulness to us.
For many, however, Thanksgiving brings about vastly different emotions. It is a time of stress, anxiety, and depression. It reminds them of their failure and imperfections. Thanksgiving is not a thankful holiday for these people. Why is that? What is it about this holiday or this time of year that causes these emotions?
I often think about these questions as I mentally prepare myself for the stress of Thanksgiving, and the main answer I come back to is societal expectations. When I consider the holidays and what society has told me they look like, it is overwhelming. The perfectly set tables brimming with food. The lavish decorations, and perfectly cleaned house. The children with perfect manners, and the husband who is watching the perfect game in his perfect recliner. The expectations are crushing.
These expectations are not anything new either. I often look back at the story of Mary and Martha. Read Luke 10:38-42.
Two sisters seeking to enjoy being in the presence of Jesus. Enter the expectations. Mary casts aside the expectations of a host and simply sits at Jesus feet. Martha, however, seeks to be a good host while also wanting to be a part of the festivities. In most teaching and sermons, Martha is portrayed as a busybody and complainer. However, I believe that what she is experiencing is very real. She wants to live up to what society has said is a good host. She wants that PERFECT Thanksgiving.
I think that when Jesus tells her that Mary has chosen what is better, he is inviting her to forget the expectations and simply be with him. HE isn't telling her that she is wrong or that she is worse than Mary. He is telling her that it is okay if the dishes wait, it is okay if the turkey is dry.
Thanksgiving is a time to simply be reminded that Jesus loves us. We give thanks to God, not because of the food, decorations, or visiting guests, but simply because he loves us.

Questions to Ponder:
What are some of the stresses that you experience during Thanksgiving?
How do you deal with your stress during the holidays?
Challenge:
Starting on Thanksgiving Day, try to keep a gratitude journal. Each day write anywhere between a sentence and a paragraph of the things that you are thankful for that day. Don't overthink it, you are the only one looking in this journal.
Note: Check out this month's Bible Study, 10 Reasons to Praise the Lord, and this month's craft, Edible Thanksgiving Turkeys, that coordinates with this devotional.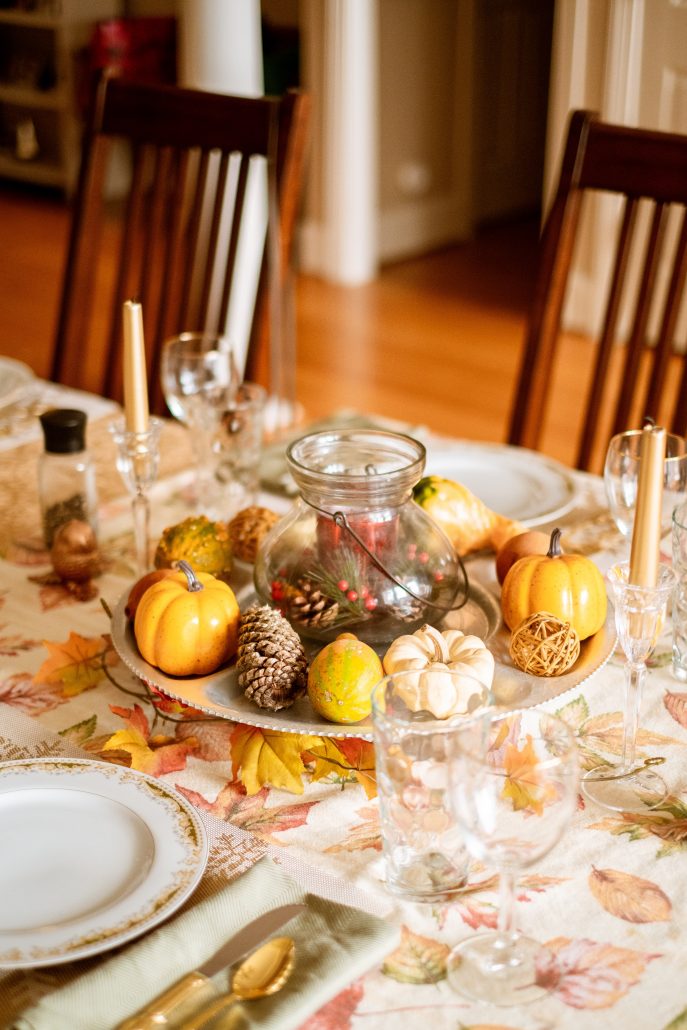 https://usw-womensministries.org/wp-content/uploads/2021/08/Nov-Devo-scaled.jpg
2560
1707
Beth Desplancke
https://usw-womensministries.org/wp-content/uploads/2019/08/uswLogo-300x75-300x75.png
Beth Desplancke
2021-10-22 09:41:00
2021-10-22 09:42:02
November 2021 Devotional: The PERFECT Thanksgiving