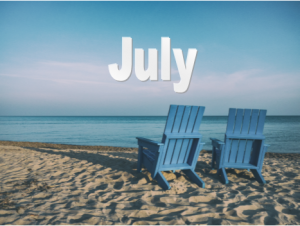 Welcome Home to the month of July.   Summer is the perfect time to rest, relax and catch some extra ZZZs; this month's focus will be on the bedroom.
Included in this MONTH'S NEWSLETTER are tips and tricks for getting a better night's sleep, a bedroom cleaning checklist and a link to an easy no-sew pillow to add a pop of color to your bedroom.
Returning to the newsletter this month is a favorite column – INSPIRATIONAL IDEAS from the Territory.
…[Jesus] said to them, "Come with me by yourselves to a quiet place and get some rest."  Mark 6:31
We need not only physical rest but spiritual rest as well.  Be sure to include time with Jesus in your summer plans.
This month's BONUS MATERIAL has some interesting tidbits and trivia about sleep, as well as Scripture to meditate on when you have sleepless nights and Bible stories that talk about sleep.
Need previous issues of the INSPIRE Newsletter?  They can be found at the following links: June 2020, May 2020, April 2020, March 2020, February 2020, January 2020, December 2019, November 2019, October 2019, October 2018-September 2019