By Major Millie Bearchell
Personnel Officer – College for Officer Training
"The true test of a man's (persons) character is what he does when no one is looking."
UCLA former basketball coach John Wooden
There was a brief period in time when Brian and I were not Salvation Army officers due to a family situation that needed to be addressed. During the seven years, Brian completed his master's degree and obtained his teaching credentials and began a new career as an elementary school teacher. I worked at a large mega church as the director of their care and concern ministry department. Together, we had the arduous journey of "beginning again" with a new direction and journey in life.
During this time, we attended the church where I was employed, and we eventually became involved in ministry as much as our schedules allowed. Money was very tight to say the least, as we had to relocate homes, find jobs, and make the adjustment to living with a substantial increase in monthly financial obligations.
We have always relied on God and growing up we were taught the importance and value of tithing. I would have to say, that this time in our lives, as older, mature adults, we relied on God more than we ever had. We never wavered though in our tithing. Even though we were attending a mega church, with a large budget and our tithe was small in comparison, it never occurred to us to not tithe. There were times, when we only had $20.00 for gas, or $75.00 for food, but we never went hungry and not once did we suffer or lack for our needs being met. Times were tough, but Scripture and prayer were my (our) lifesavers.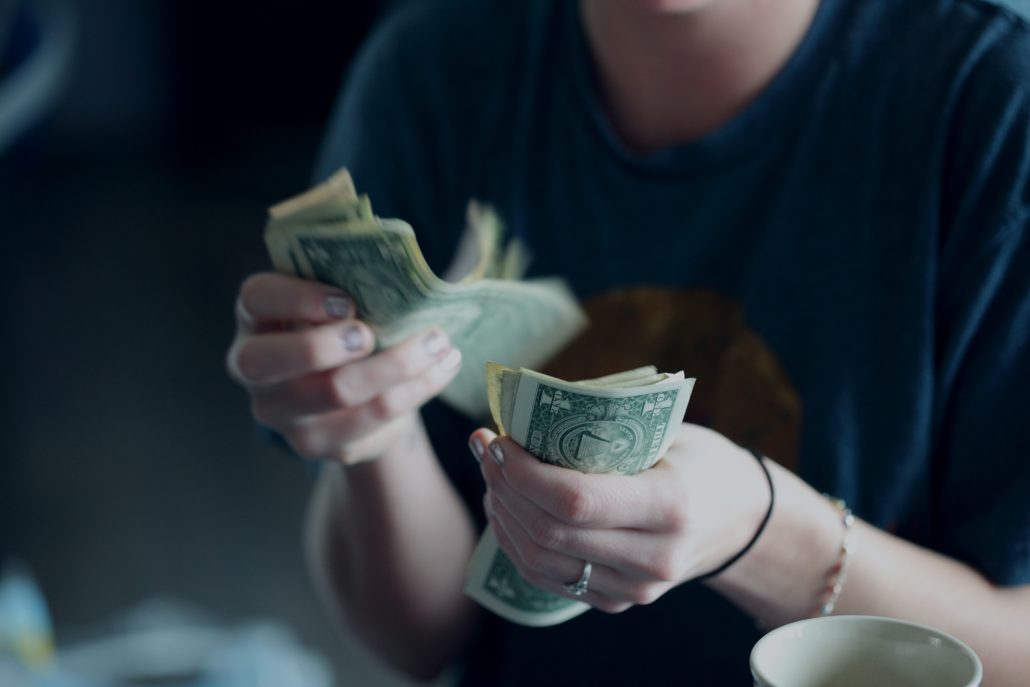 "And not only that, but we also glory in tribulations, knowing that tribulation produces perseverance; and perseverance, character; and character, hope." Romans 5:3-4
The word "character" is from the Greek word dokime, which is a noun. The verb form is dokimazo, which means: "to be approved, to put to the test for the purpose of approving." Thus, it means: "proven character". It is through the trials of life that we mature in Christian character.
Do suffering and trials always cause a believer to mature? Could suffering and trials have a negative effect on Christians? Sure, they could. Hebrews 3:12 (NKJV) says, "Beware, brethren, lest there be in any of you an evil heart of unbelief in departing from the living God."
The author is writing to believers telling them to constantly be watching out lest there be found in them an evil heart of unbelief. Listen, believers, we ALL have the potential to doubt God, the capacity to unbelieve. We are capable of doubting God, and it is particularly under the pressures of stress and trouble that can cause our hearts to harden and our character to be tarnished.
Using our story as an example, God sees each of our hearts. He is a God of love and grace. He never gives up on us and no matter what circumstance comes our way, or we find ourselves in this day, God is developing and molding our character so we can be more like Him. May we hold onto the promises and keep our eyes focused on Him so that we can claim the promise of Romans 5:5, "Now hope does not disappoint, because the love of God has been poured out in our hearts by the Holy Spirit who was given to us."
https://usw-womensministries.org/wp-content/uploads/2022/04/sharon-mccutcheon-8a5eJ1-mmQ-unsplash-scaled.jpg
1707
2560
Beth Desplancke
https://usw-womensministries.org/wp-content/uploads/2019/08/uswLogo-300x75-300x75.png
Beth Desplancke
2022-06-15 14:28:00
2022-06-15 14:28:39
July 2022 Devotional: A Godly Character