By Jacqui Larsson, Territorial Social Justice Ministries Director
Territorial Social Justice Department
Hagar might not be someone who stands out to you from scriptures, but her story has always stuck with me. She was a slave who was held in a situation she hadn't asked for or wanted with no other options or choices available to her, and after being forced to become a surrogate for Abraham and Sarah, Hagar finally got to the point that she was so tired of being treated badly by her mistress, Sarah, that she fled. She soon found herself alone and desperate, without food or shelter… and pregnant! It would be an understatement to say that she felt scared, alone, and unloved – wondering, in her despair, if anyone cared about her or her unborn baby.
You can read Hagar's story in Genesis 16:1-13.
Maybe we can relate to Hagar in our own lives, and we can certainly relate her story to trafficking victims who are forced into situations against their will every day! But we've all experienced feelings of fear, loneliness, and feeling unloved – maybe you have been abandoned by people you love, betrayed by a friend, been laid off or furloughed from a job, neglected or abused as a child, or just overlooked for the hard work you have completed or the time you have put into a project. Maybe you've wondered the same as Hagar when she found herself alone at a desert well: "Does anyone actually see me? Does anyone really understand what I'm going through?" Perhaps you've even wondered if God sees you.
But praise God! Just as Hagar cried out to God, we can cry out today too and know that, as with Hagar: God sees us!
God Sees You
Have you ever wondered whether, out of approximately 7.7 billion people in this world, does God really know that you exist? Could he single you out as an individual, or are we all just seen as a mass of humanity? Scripture tells us that God knows the number of hairs on our head (Matt 10:30), and if he cares for the sparrows, how much more will he care for us? (Luke 12:7). We were formed in our Mother's womb and each of us are "fearfully and wonderfully made – all of His "works [that's you & me!] are wonderful" (Psalm 139:13-14).
He loves you so much, that He sent His only son, Jesus Christ, to die a horrific death for you and your sins, so that you could be forgiven and reconciled back to God, because He wants a relationship with you (John 3:16; Romans 5:8). You are his "workmanship, created in Christ Jesus for good works" (Ephesians 2:10), and he can use your past, your present and your future to do his work here on earth. He knows your strengths and weaknesses…he knows your name!

God Knows Your Name
Did you notice that in this short passage every time Sarah or Abraham mentioned Hagar in their conversations, she was simply referred to as "my slave" or "your slave" (Genesis 16:2, 5, 6)? She was seen as an object, a means to an end, with no value other than what she could "do" for them. I'm sure we can all think of times when we have only been appreciated for what we have done rather than who we are, and just like those being trafficked are simply used as commodities and objects to be bought and sold, Hagar knew that she had no value in their eyes other than someone to be used for their Masters' selfish gain: to provide an heir. Can you imagine how demoralizing that must have been for Hagar?
But God did not see her as a commodity or a means to get things done in his grand plan, when God found Hagar at the well, the first word out of His mouth was, "Hagar" (Genesis 16:8). When no one else cared enough to show Hagar any decency, God saw her, made himself known, and called her by name.
People being held in trafficking situations are often "branded" with tattoos to demonstrate to the world that they are owned, that they are an object that belongs to someone else. I recently read of a twelve-year-old girl who had been tattooed with the name of her trafficker… on her eyelids! This meant that every time she looked in the mirror or was with someone else, they would know she was a "claimed possession". But scripture tells us that, not only is our name known to God, our name is engraved into the palm of his hand (Isaiah 49:16). Being engraved carries a deeper implication than being written with ink or even a sharpie – our names are there forever and will never fade or be washed away as if God is "washing his hands of us" but will remain permanently in his hand!
In trafficking situations, the victim/survivor will often be given a new name or come up with a "street name" in order to create an alternate persona, mentally escape and remove themselves from their tragic reality, but God does not call us by this name, or the names others give us based on how they perceive us – God calls us by our own name and we are his beloved child. If you are in Christ—if you've believed in his name, having accepted the free gift of grace through faith – then your name is immortalized forever, because it is written in The Book of Life.
Later in the story, Hagar is so thankful to know that she is seen in this circumstance that she gives God a name: El Roi, the God Who Sees (Genesis 16:13).
God Sees Your Situation
God, or El Roi, does not turn his face away from your painful situation and although sometimes we behave in ways that we wish God would not see – he sees our hurts, our disappointments and knows exactly what is happening to you every second of the day – good and bad. We have all taken turns in our life that we are not proud of, and just like us, it is very common for survivors of trafficking to struggle with the concept of forgiveness and grace – they will often blame themselves for their experiences and question how can God see the situations I have been in and still really love me? They have often been let down by life's circumstances, hurt by others who should have loved them, and abused by those who claim to rescue them – so the concept of the Creator of the Universe actually caring about them is almost impossible to grasp, but God knows, sees and still unconditionally loves.
"When Hagar is removed physically from those who control every aspect of her life, a personal identity and relationship materializes. As a socially marginalized woman, her most intimate relationship, it turns out, is with God."
God Sees Your Need
I love the fact that God, or El Roi appeared to Hagar in her time of need. He saw her struggling and at that time reassured her that things would be alright! Hagar was seen, loved, and not forgotten. She was comforted and reassured that her unborn son (Ishmael meaning "God hears", whom God named personally) would be cared for. God did not only see Hagar and appear to her, he comforted her and guided her in her next steps. God didn't show up, wave a magic wand and fix the situation, he took the time to be present and reassure her in her time of despair. It is during your greatest times of need that El Roi pours out His grace and mercy upon you (Hebrews 4:14-16).
God sees you! He sees exactly what you're going through, because, to quote Hagar, "You are [El Roi] a God of seeing. Truly, here I have seen Him who looks after me" (Genesis 16:13).
Jesus was the perfect example of how we should go out into the world to see those around us who are hurting. May we be God's hands and feet in our communities as we intentionally look out for those who are in need – some of those needs may be in plain sight, but I pray that God will open our eyes to see the needs of those who are hidden in the darkness, for those who are sold in the night, for those who toil for endless hours, days, years because they have no escape.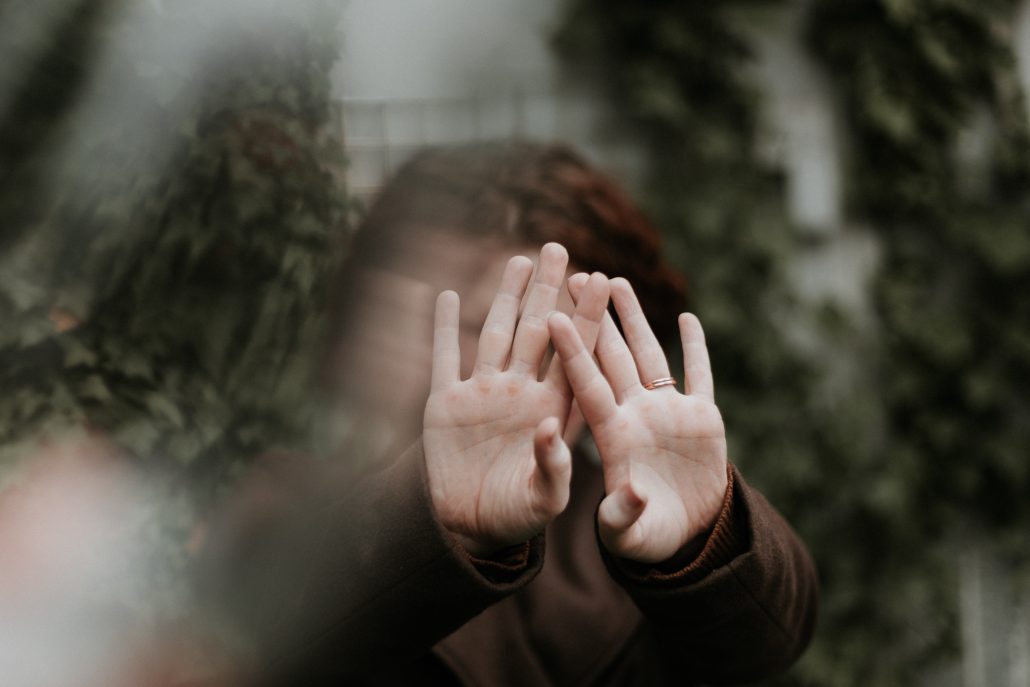 Lord, we thank you that you see us today and everyday – that you not only see us, but you are present, you shower your love over us, comfort us and show us your plan for our lives. Open our eyes Lord so that we may see the vulnerable people around us who may be at risk from dangers, such as trafficking, and help us to shine your light into the darkness where men, women and children are being forced into slavery and sold within our own communities. Help us to see the signs and share your love!
Note: Check out this month's devotional, Eyes Wide Open, and this month's craft, Lights Shining in the Darkness, that coordinates with this devotional. Also check out the resource Red Flags and Responses.
https://usw-womensministries.org/wp-content/uploads/2022/05/Aug-B-scaled.jpg
1707
2560
Beth Desplancke
https://usw-womensministries.org/wp-content/uploads/2019/08/uswLogo-300x75-300x75.png
Beth Desplancke
2022-07-15 11:13:00
2022-07-15 11:14:08
August 2022 Bible Study: To Be Seen By God