By Colonel Donna Igleheart
One of the things I have learned living in the West is that anything is possible in the spring. This past week we experienced 90 degree plus temps in Southern California and a few days later I woke up to snow in Oregon! Both were a surprise to those who forecast the weather and made for extra cautious news alerts, heat warnings, delays and cancellations in the Northwest.
Spring typically means that warmer temperatures warm the ground which may have frozen over the winter months, as it grows softer and more yielding to plants. Spring is often marked by increased rainfall, which helps to water the infant seeds taking root in the ground. Spring is often referred to as the season of new beginnings, even referred to as the favorite season of the year with its transition into life and beauty before the heat of summer sets in. It's said after a dreary winter, spring brings forth mood improvement, even causing people to be happier! So many good reasons to embrace the spring forecast and watch and see good things grow.
Whether it's the bud of a tulip planted the previous fall or one of the earliest crops breaking through the soil, that first sign of new life in the garden shifts our attention to the season that is upon us. No matter how long or cold the winter has been, a new chapter is here.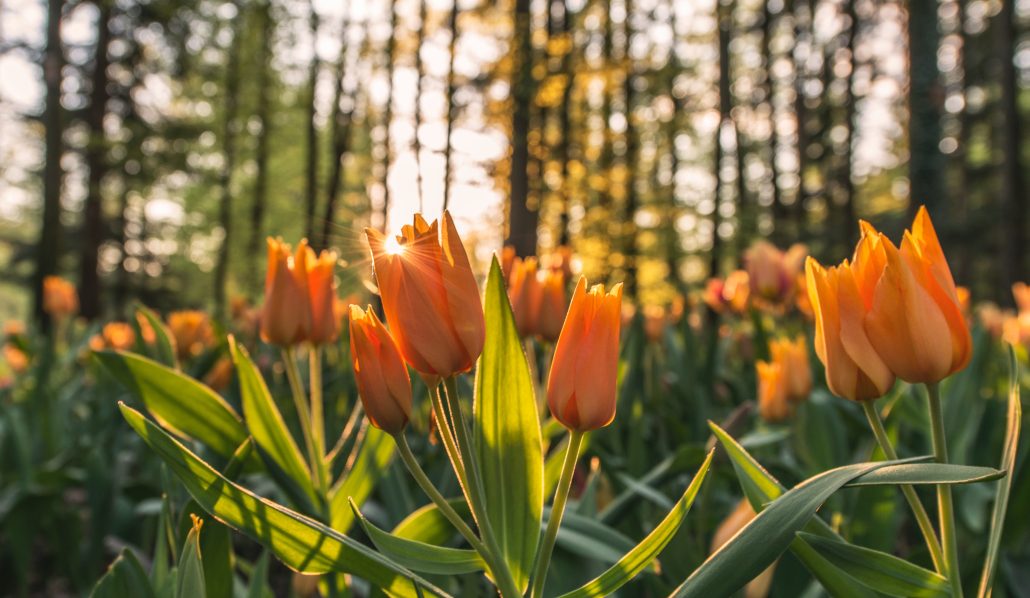 So as women of God, how can we too harness the goodness of this fresh start and season? We can start with the smallest change to plowing deeply! Be still! Set aside time to spend in the word of God. Listen to music and immerse yourself in the melody and lyrics. Look around at God's beautiful creation. Be more intentional about showing gratitude. Ask others about their story and share yours!
If you desire to have fellowship and Bible study and are waiting for someone to ask you for a seat at the table and it hasn't happened, invite yourself! Perhaps God is calling you to be the very one to break forth new ground for someone else or many!
It's been a dry and weary season for most. What if we forecast for ourselves with God's help, to grow good seeds of hope, nurturing relationships, patience in the waiting, forgiveness in the hurting, healing through bitterness, or peace over anxiety? Just as the gardener or farmer sets her eyes on the prize and hope of a fruitful crop, so can we harness its hope and strength to then nourish the parts of our life that might be craving a fresh new start. Each of us has an opportunity to plant, fruit to bear, and in return Jesus will bless! There's never been a greater time for a forecast of strong, brave, and flourishing women needed to burst forth in confidence and step into spring so that others might be revived and flourish too.
1 Thessalonians 5:11 says, Encourage one another and build each other up. These words alone would make for a beautiful spring forecast and in return good seeds will grow.
Keep shining, beautiful women of the Western Territory and keep your eyes on Jesus! Blessings of grace and peace.
https://usw-womensministries.org/wp-content/uploads/2022/04/May-Blog-scaled.jpg
1486
2560
Beth Desplancke
https://usw-womensministries.org/wp-content/uploads/2019/08/uswLogo-300x75-300x75.png
Beth Desplancke
2022-04-19 09:03:42
2022-04-19 09:03:44
Spring Forecast.... Let Good Things Grow!