By Major Sabrina Tumey
Sitka, AK Corps – Alaska Division
Read 1 Kings 17:7-16
Have you ever felt that your hope was gone, and there was no strength left within you? This is an all too real experience for many folks day after day. God told the prophet Elijah to go to Zarephath. During a drought, he was to be provided for by a widow. Elijah knew it, and God did, too, but the widow Zarephath didn't know it!
So…Elijah got to the city gate of Zarephath and saw a widow gathering sticks. He asked her for some water; she went to get him some, and he called out, "And please bring a piece of bread."
This stopped her forward progress, and her words revealed her empty bucket of hope and lack of strength. She told him, "I don't have any bread…just a bit of flour and a little oil…I was gathering sticks to make a small fire and prepare a last meal for me and my son…and then die." She had almost nothing left. (She acknowledged that Elijah had a belief in the Lord his God, but she was defeated and done.) Ever been there?
[This might be a good place to discuss how the ladies may relate to the Widow of Zarephath.]
Yet, Elijah asks her to not give up…not to be afraid. He said, "Go, do what you said, but please make me a small cake of bread first—then for you and your boy." He told her this is why, "The God of Israel says the jar of flour will NOT be used up and the jug of oil will NOT run dry until the day the Lord gives rain on the land."
She was crazy brave, and she did what Elijah asked. AND there was food every day for Elijah, the Widow of Zarephath, and her son. Psalm 42:5 states, "Why are you so downcast, o my soul? Why do disturbed within me? Put your hope in God, for I will yet praise Him, my Savior and my God." Psalm 105:4 exclaims, "Look to the Lord and His strength; seek His face always."
God wants to help us. He wants us to not give up and quit. We need to anchor to Him and His hope provided in His promises. We also need to draw strength from Him to keep going…to do one more meal, load of laundry, another meeting. He wants to bring us through…He will never fail us.
Questions to consider:
What is one thing God is asking you to hope in?
How is He giving you strength?
How can we, as women, help provide hope and strength to others?
Whom in your life do you need to do this for? [_________________________ write down their name]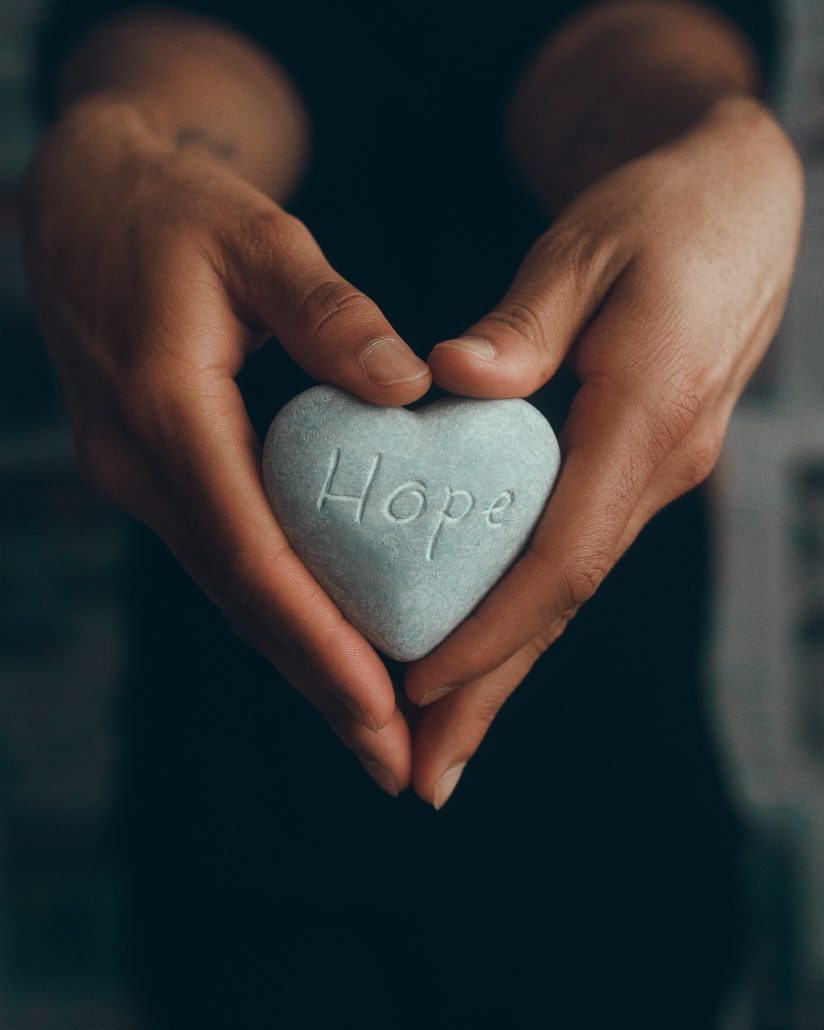 https://usw-womensministries.org/wp-content/uploads/2022/02/April-Bible-Study-scaled.jpg
2560
2048
Beth Desplancke
https://usw-womensministries.org/wp-content/uploads/2019/08/uswLogo-300x75-300x75.png
Beth Desplancke
2022-04-28 11:10:00
2022-04-28 11:14:49
April 2022 Bible Study: Hope & Strength