By Major Martha Trimmer
Pastoral Care & Financial Development Officer – California South Division
"Since God chose you to be a holy people he loves, you must clothe yourselves with tenderhearted mercy, kindness, humility, gentleness, and patience." Colossians 3:12 NLT
It was one of those days when I was feeling out of my comfort zone. Having served in Corps appointments for 27 years I knew what was expected of me, what was needed and when to step into action. My world changed when we received the call five years ago that we were being appointed to THQ in the Corps Ministries Department. Going from a Corps appointment to an office at THQ I had lost my footing. I was feeling the loss of a congregation, a community. Everything that I had known had changed. Who were my people now? How do I minister to others in this appointment? I am not saying that ministry does not happen at THQ, only that my ministry had changed so drastically it took me a bit to adjust.
During our lunch time I was sharing with my husband Kyle, how I was feeling. I remember praying with him and sharing with the Lord my desire to serve Him no matter where we were. I prayed, "I know You are still at work no matter our circumstance. We want to join you in whatever ministry You have for us today." No big deal, right? You have probably prayed the same prayer and moved on to the next thing.
Kyle and I took our walk after our lunch and we saw God at work immediately. As we walked down the street, we ran into a homeless man who did not have any shoes or socks and was using a towel to shuffle his bare feet to make his way down the sidewalk. It was a very hot day, and you could feel the heat radiate from the sidewalk. I asked him to have a seat on the bench and let him know we would walk to the convenient store and pick up some flip flops for him and be right back. The store was about 4 blocks away. He took a seat and said he would wait.
On our way to the store we ran into a woman on her bike who recognized the TSA uniform and stopped us. She said, "Oh, The Salvation Army," and I said, "Yes; are you familiar with the Army?" She replied "yes," and then told us that she went through the ARC Women's program and was now reunited with her family after her struggles with addiction. We asked if we could pray with her and she agreed and shared that she needed a job. So right there in the middle of that sidewalk we prayed that God would meet her need and keep her safe.
We made it to the store and picked up the flip flops, water, snacks, and socks for the man who we prayed was still waiting for us on the bench by THQ. On our way back we were stopped again by another individual who recognized our uniforms and again said" Oh, The Salvation Army." Kyle and I looked at each other and smiled, and said "yes." He was a board member from one of the Corps in Northern California. We thanked him for serving on the board and he quickly turned it around and said: "No, thank you for what you are doing." After a short interaction we continued back to THQ.
We finally made it back to the bench and our friend was still there waiting for us. We provided for his basic needs, left him and went back into the THQ building with smiles on our face. It doesn't matter where you are, or what your appointment is, God just asks that we join Him in whatever He has for us to do.
This simple walk helped me to refocus on the Lord. You know, those times when the Holy Spirit steps in and gives the needed correction. I am so glad I responded to the Spirit's prompting. It's the little things that matter.
Will our paths every cross again with those three individuals? Probably not. Will we ever know the outcome? Probably not, but I still remember how each one of those individuals ministered to me in my time of need.
God is still at work and it is up to us to join Him in whatever He has for us. Sometimes we forget who we are really working for. I prayed a simple prayer that day, and God heard me. I need to make sure I hear Him too. My prayer is that you will be encouraged and lifted up as you continue to lead and serve faithfully where God has placed you.
My journey in leadership reminds me of the song, "If My Feet Have Faltered" (Song #672 in The Salvation Army Songbook, by Albert Orsborn):

1.
SAVIOR, if my feet have faltered
On the pathway of the cross,
If my purposes have altered
Or my gold be mixed with dross,
O forbid me not Thy service,
Keep me yet in Thy employ,
Pass me through a sterner cleansing
If I may but give Thee joy!
All my work is for the Master,
He is all my heart's desire;
O that He may count me faithful
In the day that tries by fire!
2.
Have I worked for hireling wages,
Or as one with vows to keep,
With a heart whose love engages
Life or death, to save the sheep?
All is known to Thee, my Master,
All is known, and that is why
I can work and wait the verdict
Of Thy kind but searching eye.
3.
I must love Thee, love must rule me,
Springing up and flowing forth
From a childlike heart within me,
Or my work is nothing worth.
Love with passion and with patience,
Love with principle and fire,
Love with heart and mind and utterance,
Serving Christ my one desire.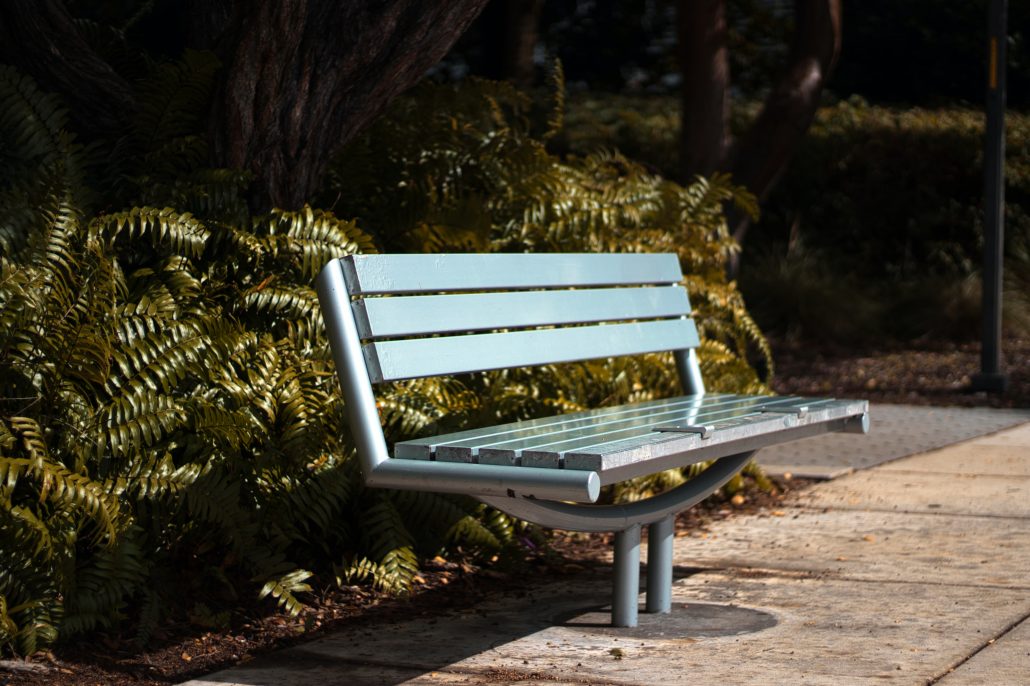 https://usw-womensministries.org/wp-content/uploads/2021/10/Mar-She-Leads-scaled.jpg
1706
2560
Beth Desplancke
https://usw-womensministries.org/wp-content/uploads/2019/08/uswLogo-300x75-300x75.png
Beth Desplancke
2022-02-15 11:12:00
2022-02-15 11:12:23
She Leads... With a Listening Heart