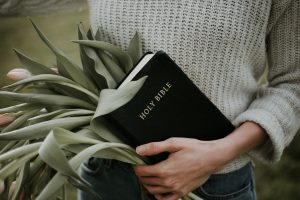 Sharing the Good News
By Captain Jan Pemberton
Divisional Women's Ministries Secretary, Alaska Division
When thinking about the Easter message our thoughts and minds generally carry us straight to the empty tomb. However, when I consider Easter, my mind cannot help but race through the entirety of Jesus life. I reflect upon His humble beginnings in a stable, the conversations with the Jewish leaders at the Temple, the miracles He performed, the people He healed during His journeys and the lives effected by nothing more than His mere presence.
Jesus affected many people in many ways. Some were physically affected, many were emotionally affected, and all were spiritually affected. Though He affected many unknowns, there are also quite a few that stood out in scripture, many of them being women utilized by God for the purpose of leadership and the spreading of His gospel message to the world.
God clearly tells us that women matter. In the resurrection account (John 20:1-10), women were the first to Christ's empty tomb and went on to share the news that Jesus' tomb was empty What better way to be used by the Lord than to share that Jesus had conquered death! Women are highly used by God indeed. If we look closely at the Gospels, they all have a similar account of women in the resurrection, but each is unique in and of itself.
I find it especially fascinating that God chose women during this time in history, because women in age had very few no rights if any. They could not even testify in Jewish courts of law. During this era of review, the word of a woman was discounted unless it was backed up by a man. This is the main reason that the women, upon seeing the empty tomb, went to get the men to verify their claims. Yet here we are, seeing that God empowered these women to be His messengers of the Greatest News ever!
If we read a little further into John 20:11-18, it is revealed that not only are women the first at the empty tomb, but that Mary Magdalene is the first person to see the risen Christ. She not only sees Him, but interacts with Him as well. He tells her to "go and tell the others."  Matthew 28 offers a similar account with Jesus telling the women to get His bothers and meet with him in Galilee. Again, what a blessed event of God using women in the resurrection story; the best news ever!
Again, in review of all four Gospel accounts, concerning the resurrection, we see that they all share a theme of an empty tomb, yet each own its uniqueness as seen from different perspectives. John recounts that Mary Magdalene was alone at the tomb. Matthew recalls that it's Mary Magdalene and the other Mary. Mark recounts that Mary Magdalene, Mary the mother of James, and Salome are the ones that arrive to the tomb as does the Gospel of Luke. But don't get caught up in the variations as recorded by the writers. They are sharing as their second hand recollection allows. The truth is that these women experienced it because God ordained them for such a purpose; to share the greatest news ever!
So this Easter, as you review the resurrection, consider that God used these women for a mighty purpose. He added value and dignity to them as the first to discover the empty tomb and the first to share that Jesus had indeed risen. They became a considerable part of the resurrection account. What can we learn from this? One thing is for sure, we as ladies must never underestimate our voice in the cause for Christ.
Questions to Consider
1. What Good News has God given you to share?
2. How have you shared that news with others?
3. Have you felt like no one would listen if you were to share the Good News of Christ?
4. How can you share your voice for the cause of Christ?
Remember, Mark 16:15, "He said to them, "Go into all the world and preach the gospel to all creation."
Prayer
God, give us the right words to say and give us the eloquence to say it. Not to let us please those around us with our words but that we speak your truth and share your words. Give us the confidence to be bold when needed and be meek when needed as well. We want to be your vessel and your worker on this earth. Be with us Father and guide us in our words and deeds. In Jesus name, Amen!
Note: Also on our website is  STRONG WOMEN IN THE BIBLE Bible Study and HIS GREATEST GIFT CROSS STRING ART craft that coordinates with this devotional.