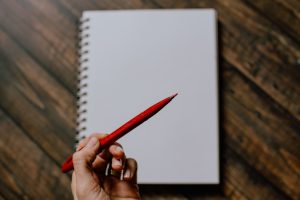 By Colonel Donna Igleheart
Happy February! On New Year's Day I walked into a store and to my surprise I was greeted by aisles lined with red and pink hearts, cupid arrows, greeting cards, assorted candy and of course those red heart shaped boxes of delicious chocolates. I had forgotten how quickly we turn the page from one holiday to the next in the United States. I literally paused for a moment to remind myself that it is the first day of January! I was tempted to move past the displays but even though my house was still adorned with Christmas red and green decorations, there was something inviting, happy and hopeful before me. So, the least I could do was to acknowledge the hard work of someone's great efforts and walk through each isle.
I'm always drawn to the greeting cards, (you thought I was going to say chocolates!) and I picked up a few of them and found the sweet, traditional, heart-warming ways to say, "I love you!" Oh, and I shouldn't forget the honorable mention of the 'Bee Mine' Valentine that somewhere in our lifetimes we have most likely received or given. Hallmark, year after year cornered the market of beautiful and rather expensive cards but because we are friends here's a 'subtle plug' for the equally beautiful cards that can be found at the Dollar Store for a mere two for one dollar! Trust me on this one! Or better yet, put pen to paper and share what you are really feeling for your special someone! Those are my favorites! I still treasure beautiful Valentine cards written in colorful crayon by own children that are priceless to me. However you might share a special Valentine this year, just remember your words matter and the thought really does count!
In a world where our smiles are hidden behind masks, spoken words and written words have become even more significant. The gospels are filled with the words of Jesus that are love letters to the reader. His teaching through the parables are there to encourage our hearts and show us how to live our lives each day. These words are referred to as "Red-Letter" words. They leap off the page and draw us closer to the One who knows us and loves us completely. They are words of extravagant love. Jesus' words weave a scarlet thread throughout the pages of the New Testament and every word written in red is like a magnifying glass to help us see more clearly the character of Jesus and his deep love for us. They also reveal the prophesy in the Old Testament that became promises fulfilled in the New.
Red letter words of Jesus in Luke 4:1-2 read, "Jesus, full of the Holy Spirit, left the Jordan and was led by the Spirit into the wilderness, where for forty days, he was tempted by the devil. He ate nothing during those days, and at the end of them he was hungry."
I want my words and life to be Red Letters. In a world where people are tempted to say or do something that is out of character, I want to remember to pause and resist the temptation to act out of anger. I want to consider my immediate response and embrace the spirit of forgiveness and kindness. I want to reflect the heart of Jesus and choose words that are covered in grace and hope. Matthew 5:43-45, "You have heard that it was said, 'Love your neighbor and hate your enemy.' But I tell you, love your enemies and pray for those who persecute you, that you may be children of your Father in heaven."
Perhaps this Valentine's Day and throughout this new year we could take a red pen in our hand and ask God to place someone on our heart who is just waiting for you to notice them with a love letter written in red.