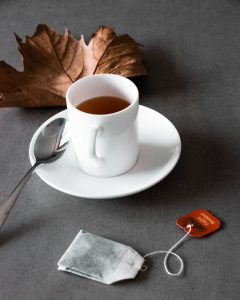 Captain Julie Feist, of the Kalispell, MT corps, did a "Stay-At-Home-Tea" for her ladies.  She writes, "Due to Covid-19 restrictions Home League and Women's Ministries like everything else has been different. More than 75% of my ladies are in that "at risk/vulnerable" age group. Most responded to my letter with a phone call where we discussed the option of "virtual meetings" – they were unanimously against the idea – most not having or even liking computers. What I have been doing is making up little projects and studies/devotionals for them to do at home. These have been well received and discussed among the women."  One of the items she did up for the ladies was a "Stay-At-Home-Tea."
She sent each lady a package that contained a direction page that included a prayer, a simple tea craft, and some tea bags.  DOWNLOAD a sample direction page.
The simple tea craft was a wooden tea cup that the ladies could color and were encouraged to write the name of one of the ladies from their group on it, for whom they would commit to pray for daily.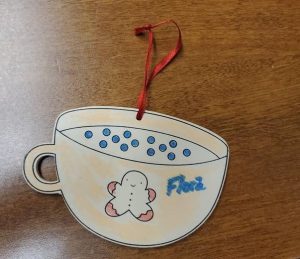 It wasn't super fancy and wasn't expensive, but it is an easy way to send some cheer and encouragement to your ladies, especially during times when you can't gather for tea together.