Homemade Biscotti Using Cake Mix
By Anna Stone
Pathway of Hope Director, Hawaiian & Pacific Islands Division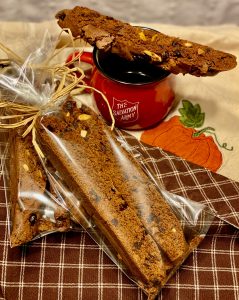 Note:  This recipe is Anna's version of the biscotti recipe in Cake Doctor by Ann Byrn, Copyright @2001.
Preheat the oven at 350º
INGREDIENTS
1 box cake mix of your choice
½ cup butter (room temperature)
2 eggs
1 cup almond flour or all-purpose flour
½ cup mini chocolate chips
½ cup slivered almonds
¼ chopped dried cranberries
1 teaspoon almond extract
DIRECTIONS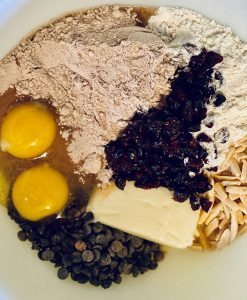 Step 1: Place all ingredients in a mixing bowl. Combine with a mixing bowl paddle, knead for about 3 minutes to form a play dough consistency.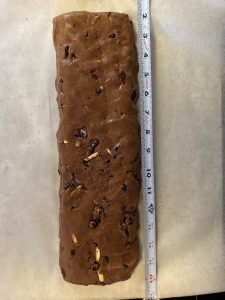 Step 2: Shape into a 4" x 14"rectangle on parchment paper one inch thick. Bake at 350º for 30 minutes.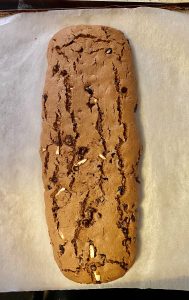 Step 3: Remove from oven and cool for 10-15 minutes. (If you wait longer than that you will have difficulty slicing the bar).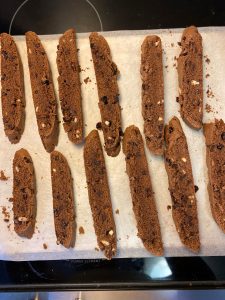 Step 4: Cut diagonally, careful not to break the bar.  Spread apart and return to oven to bake for another 15 minutes.  Leave a little longer for added crunch.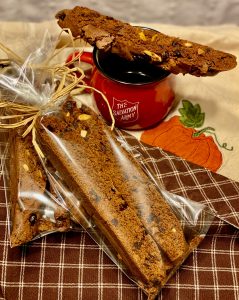 Step 5: When cool, enjoy with your coffee or package to give away.
Note: The crumbs are great with ice cream.
Download the PRINTABLE VERSION of this recipe.
Note: Also on our website is an AUTHENTIC THANKSGIVING  Bible study and THANKFULNESS devotional that goes well with this recipe.