By Major Monica Covert
Divisional Women's Ministries Secretary – California South Division
"Women are the bearers of the gift that defeats the enemy according to Genesis. The enemy fights back by stealing our faith, joy, and happiness through low self-esteem, loneliness, worry, finances, doubt, fears, single parenting, generational patterns and regrets of the past." (author unknown)
Christian Warrior Women: A Guide to Taking Back Your Faith, Family and Future is the first in a series beautifully written by Lisa Hawkins, Founder of Christian Warrior Women. Lisa delivers a powerful message from God and shares from her own personal struggles.
There were many things I loved about this book. First, it was very easy to read and although it could have been a quick read, I took my time and took in every good word from a fellow sister warrior. It was also easy to relate to as many of her life challenges were quite common. I also loved how Lisa provided the opportunity for engagement by having us answer and reflect on questions and advice provided after sharing her real-life scenarios.
Women face many challenges in this world. We experience tragedy, betrayal, hurts and disappointments that keep us from moving forward in our journey and often leads us to forgetting God's calling for us. Now more than ever, God is calling us into a deeper relationship with Him and to become warriors of the Kingdom. This world is our battleground, but without God, the battle cannot be won. We must break free from the bondage of our past and take up the warrior mantle God has given us to live and fight for Jesus.

Regardless of where you are on your spiritual and life journey, Christian Warrior Women is a good source for Christian women to learn what it means to fight back against the enemy and reclaim God's plan for us.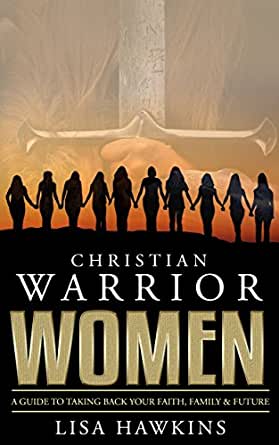 https://usw-womensministries.org/wp-content/uploads/2021/08/christian-warrior-women.jpg
445
279
Beth Desplancke
https://usawest.us/wm-qa/wp-content/uploads/2019/08/uswLogo-300x75-300x75.png
Beth Desplancke
2021-08-13 13:10:35
2021-08-13 13:10:36
Book Review: "Christian Warrior Women: A Guide to Taking Back Your Faith, Family and Future"