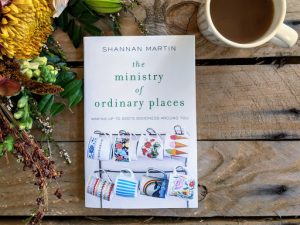 Book Review by Captain Harryette O'Brien
Divisional Youth Secretary, Southwest Division
How well do you know your neighbors? When was the last time you walked your neighborhood memorizing the cracks in the sidewalks, toys in front yards, and flower gardens? "I want to stand ready, as Christ's ambassador in my neighborhood, wearing grace, flesh, and skinny jeans" (Martin, 11). Martin encourages the reader to engage in sincere, intentional, everyday relationships with those in our communities.
In The Salvation Army, meeting the needs of those less fortunate is in our DNA, it is what we do. Martin is encouraging her readers to not just get to know your neighbors and help people who are in need so we can check something off our to-do list or add up numbers on our monthly statistics. As the body of Christ, we should be intentional in helping others, and intentional in wanting to start a relationship with them. Not because we must, but because we genuinely want them in our lives, and we want to be in theirs.
I strongly encourage that this book be in the library of every officer, soldier, member, attendee, and person.