By Major Noelle Nelson
Divisional Women's Ministries Secretary – Golden State Division
When I think of a leader, I picture a confident and commanding presence. A bold individual who rallies a team toward unity and victory. Someone who instills a sense of strength and calm amongst the troops. A highly organized 'someone' who is not afraid to be up in the front. What I do not envision is someone who works behind the scenes, say, struggling to pull off a stage play while simultaneously stapling ripped costumes back together (because who has time to stitch??), tossing random snacks to the kids, and frantically attempting to find an electrician who can repair the stage lights RIGHT NOW! I envision that person and think, "Nope, that is NOT a leader. That is a chicken with her head cut off." That last example may be a bit extreme, but you get the idea. I think we probably all have pretty much the same general thoughts on what we believe makes a good leader, and what does not.
My fondest childhood memories are of summers spent camping and hiking through Yosemite National Park and Tuolumne Meadows. Each year my sister and I couldn't wait to get back to trail-hiking at our favorite spots with Ranger Laura Lemons. Who was Ranger Laura Lemons? I dare say she was the best hiking guide this side of the country! At least my sister and I were convinced of this. At the appointed time each afternoon my parents dropped us off and handed us over into the capable hands of Ranger Laura Lemons. Ranger Laura would gather all the children together and have us sit on the ground. After a brief introduction she would quiz us on what she taught us the previous day: What birds live here during the summer? What plant life is alive and well? What are the sparkly rocks called? (My sister and I always scored 100%.) Then we would all follow in a straight line behind Ranger Laura as she led us on the most glorious trail hikes. Up the side of the mountain, down through the meadow, and across the tiny brook we would go, soaking up the beauty of nature and all the amazing details Ranger Laura shared with us. And, no matter how complicated the trail, we never, ever got lost. Ranger Laura Lemons was a superb leader. We would return to our parents with tales to tell of our fabulous day, and singing the praises of Ranger Laura Lemons.
About 30 years later, on a family camping trip with our parents to the same location, my sister and I had high hopes of reminiscing and showing our own children the very spot where those magical hikes took place. As we approached a ragged little clearing under a scraggy tree my mom announced, "Well girls, this is it!" My dad added, "And it hasn't changed a bit!" WHAT!?!? Where were the rolling, golden meadows of mountain grass? The long, carved-out trails?? The bubbling brook??? This did not match my memory! I told my parents they must be wrong. They laughed, declaring my young mind must have just 'saw' it that way.
Fortunately, my memories of Ranger Laura Lemons held true. Mom and Dad both agreed that Ranger Laura was incredible. The masterful way she held the attention of the kids was a beauty to behold. She truly loved nature and loved to share her knowledge with children. I asked, "So what did she do after taking all of us on those long hikes?" I imagined she probably worked in the main Rangers' Station and lead strenuous hikes through the mountains. Nope. As it turns out, our fearless 'leader' was nothing more than a part-time Junior-Ranger-in-training. Every day she would take little kids (five or six of us, not 25) on short 15-minute (not all day) 'walks' (not long hikes) within a cordoned off (not wild and free) area. And that's all she did, for a few hours each day, for her job. She wasn't even a 'full' Ranger! Wow. This was not the amazing 'leader' I remembered. I shared my shock and disappointment with my folks. My mom wisely replied, "That didn't make Ranger Laura any less of a leader. You girls had wonderful adventures with her! And kids can be very difficult to lead." I couldn't argue that.
It gave me something to really think about. Perhaps a leader doesn't need to be on the front-lines to make a difference. The truth is that there are some great leaders who are behind the scenes. Being up front where we can be seen may feel more glorious, but it's not the end-all in leadership. Think of the people who have influenced or impacted your life in positive ways. Fair to say many of them were just everyday people who influenced you and impacted your life because they loved you, believed in you, and inspired you to be your best. They saw you how Jesus sees you. These regular folks sound less like 'leaders' and more like servants, right? Jesus showed throughout his own life that leaders come in all shapes and sizes, with varying abilities and levels of importance. But the ones who made the biggest difference weren't constantly focused on being in the 'big chair.' The true, life-changing leaders were passionate about others seeing their value and worth in God's Kingdom. Even if it meant doing it from behind the scenes in a less-than-impressive venue.
We read in Matthew 20:26 & 28, "But among you it will be different. Whoever wants to be a leader among you must be your servant… For even the Son of Man came not to be served but to serve others and to give his life as a ransom for many."
There's no shame in leading from the front. But if that's not where you're at, think on this: Christ did a lot of life-changing things from humble places. What an honor it is to realize that you, too, can influence and impact lives, even 'from behind.' And from that viewpoint, leading 'from behind' can hold some pretty fantastic possibilities.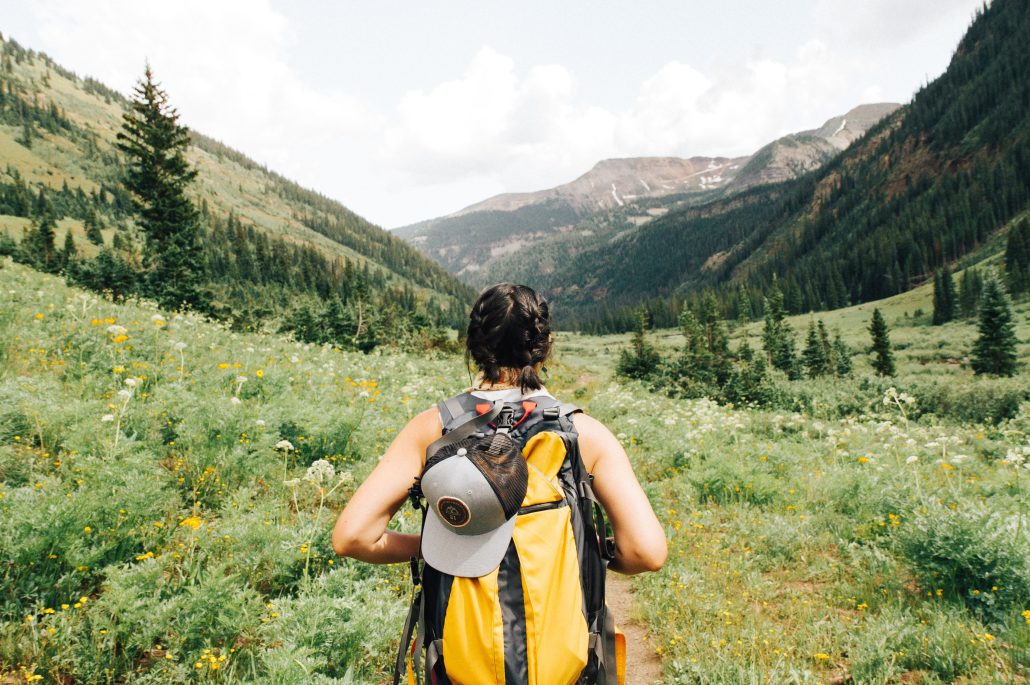 https://usw-womensministries.org/wp-content/uploads/2022/02/may-she-leads-scaled.jpg
1701
2560
Beth Desplancke
https://usw-womensministries.org/wp-content/uploads/2019/08/uswLogo-300x75-300x75.png
Beth Desplancke
2022-04-28 11:20:00
2022-04-28 11:20:24
She Leads... From Behind