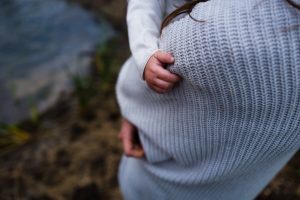 RIZPAH: A MOTHER'S HEROIC LOVE
Captain Anie Trimmer
Divisional Women's Ministries Secretary
Intermountain Division
As mothers and women, we have great godly influence over children, whether they be sons and daughters, nieces and nephews, grandchildren, foster children, students in your Sunday School class or even from the neighborhood. Today we will look at the heroic love of Rizpah.
Rizpah is a woman in the old testament who is not well-known. She suffered greater tribulation than any other woman or mother in the Old Testament. Her bitter trial came largely through King Saul's sins. She was one of his concubines who bore him two sons, Armoni and Mephiboseth.
 2 Samuel 21:1, 3-6, 8 & 10 gives the history. During the reign of David, there was a famine for three consecutive years; so, David sought the face of the Lord. The Lord said, "It is on account of Saul and his blood-stained house; it is because he put the Gibeonites to death." David asked the Gibeonites, "What shall I do for you? How shall I make amends so that you will bless the Lord's inheritance?" The Gibeonites answered him, "We have no right to demand silver or gold from Saul or his family, nor do we have the right to put anyone in Israel to death." "What do you want me to do for you?" David asked. They answered the king, "As for the man who destroyed us and plotted against us so that we have been decimated and have no place anywhere in Israel, let seven of his male descendants be given to us to be killed and exposed before the Lord at Gibeah of Saul – The Lord's chosen one." So the king said, "I will give them to you."
But the king took Armoni and Mephibosheth, the two sons of Aiah's daughter Rizpah, whom she had borne to Saul, together with the five sons of Saul's daughter Merab, whom she had borne to Adriel son of Barzillai the Meholathite. He handed them over to the Gibeonites, who killed and exposed them on a hill before the Lord. All seven of them fell together; they were put to death during the first days of the harvest just as the barley harvest was beginning.
King Saul has been killed and David is now king over Israel. The 3-year famine is taking its toll and David wants it to end. He seeks the Lord and makes restitution to the Gibeonites by agreeing to put seven of King Saul's descendants to death. Among them are Rizpah's sons. Rizpah now does the impressive, admirable and heroic! Taking sackcloth, which is associated with mourning for the dead and public expression of humiliation and penitence in view of some misfortune, spreads it out on a rock to shield her by day and to sleep on at night.
Though stifled by the heat and chilled by the cold night air, Rizpah remains there alone and bravely drives away dogs and vultures that would devour her dead. For five long months, she watches over the dead, unburied bodies of her two sons and Saul's five grandsons. She couldn't stop their execution, but she can stand guard and see that no further dishonor is done to their bodies. She desires proper respect for the dead, as a decent burial is very important in ancient Israel. With a mother's love, Rizpah heroically stands by her sons and husband's grandsons in death as she had in life.
Such love, perseverance, and faith! She believes that sooner or later God will deliver the land from famine. She probably also believes that her dear ones might at least have an honorable burial. She knows that they hang there not for their own sins, but for the sins of others and she would not forsake them.
King David is deeply moved when he hears about Rizpah. He buries the seven along with the bones of King Saul and Jonathan in the family grave at Zelah.
And finally, the famine ends.
From Rizpah we learn to be selfless, strong and heroic amidst suffering. In a real sense, Rizpah represents every mother who has grieved over the loss of a child whether that be in the physical sense or in a relational sense, and every mother who has determined that her child's memory will be honored despite what he or she may have done. Through Rizpah we can learn to stand by our children when "famine" comes, and they are experiencing great difficulties in life. We may not agree with their choices, but mothers continue to love their children, even in suffering and persevere in faith that the "famine" they are currently experiencing will eventually come to an end.
As women and mothers, may we continually pray for, be devoted to, and commit all children in our sphere of influence to the Lord. May our children rise and call us blessed!
Note:  Also on our website is JOCHEBED: A COURAGEOUS AND ASTUTE MOTHER Bible Study and a MOTHER'S DAY MOSAIC craft that coordinates with this devotional.