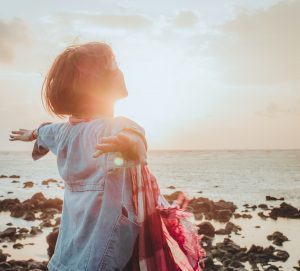 Joyful Restoration
By Captain Jan Pemberton
Divisional Women's Ministries Secretary, Alaska Division
Do not be anxious about anything, but in every situation, by prayer and petition, with thanksgiving, present your requests to God.  Philippians 4:6
Restore to me the joy of your salvation and grant me a willing spirit, to sustain me.  Psalm 51:2
I have been watching old episodes of a renovation show located in a charming little Mississippi town. This show features a couple who restores old houses. They can see that these homes have great potential to be restored to the former glory or maybe look even better. This show sometimes has renovations that are purely cosmetic with a little demolition, and sometimes it has a total redo from the foundation to the roof. We see that during the episode that parts of the home are reused or renewed. When these restorations are complete, they take the homeowner to the newly restored home.
Our walk with Christ is similar, to this show of restoring homes, it is one of restoration. We need to come alongside the carpenter to allow Him to take down walls that we have built up and let Him tear them down, even if we like those walls and are comfortable, the process of restoration of our faith, our hearts, our souls, and our minds is a tough one. We know the process of restoration is needed, but we, as humans, are stubborn and think we are strong enough for anything, but we know the truth, we need a little refinement and restoration. We see in Philippians 4:6, "Do not be anxious about anything, but in every situation, by prayer and petition, with thanksgiving, present your requests to God." When we finally give ourselves over to the Lord for restoring our relationship with Him, with our friends, family, and even others in our lives, we see those walls come down, and we can see the new creation created by the master carpenter, Jesus.
When the Lord gives us restoration, we know that we can be refreshed, renewed, and a new creation, just like when we renovate a home. We see that when Christ renovates us, both the inside and out, we have been restored, refreshed, and renewed while also keeping what made us unique. Remember, when we allow God to change us from the inside, our renewal and restoration shines through making even a change with our outward expressions and interaction with others.
Questions to ponder:
Are we willing to be restored by Christ?
What steps can I take to achieve restoration?
Are there people in my life that can help me during my restoration process?
When God has restored me, how can I help others with their restoration?
Prayer:
Thank you, God, for your Holy Spirit, to help restore our Soul. Thank you, Lord, for giving us the ability to let the walls we build to come down and be rebuilt by you. Sometimes, we think we are doing just fine, but deep down, we know we need you and your Holy Spirit to renew, restore, and fill us with your love, confidence, and joy. We pray this in the name of Jesus, our Lord and Savior, Amen!
Note: Also on our website is JOY:  A 4-WEEK BIBLE STUDY and a JOYFUL FALL WREATH craft that coordinates with this devotional.