By Ashley Mitchell
Chico, CA Corps – Del Oro Division
My name is Ashley Mitchell. I am a mother, a wife, a daughter, a sister, a friend, a Christian and a gratefully recovering alcoholic and addict. A little over four years ago I would not have felt comfortable claiming a single one of those titles. After thirteen years of struggling through alcoholism, drug addiction, multiple failed and dysfunctional relationships, abuse, separation from my children and family and a year of partially self-imposed homelessness, I found myself so utterly lost that I no longer knew who I was. In desperation, I cried out to my Father in Heaven, asking Him to show me how to change my life. The very next day He began the transformative work that has brought my life to where it is today.
With the help of my mother and father, I traveled from Southern Utah and entered the Adult Rehabilitation Program in Grand Junction, Colorado on May 24th, 2018. Three months into my program, we were informed that the program would be being shut down, at which point I was offered the opportunity to transfer to another location. I turned to my Father in Heaven in prayer with what His will for my life was and accepted the opportunity to continue my program at the Chico, California Adult Rehabilitation Program, with the knowledge that I would be restarting my program upon arrival.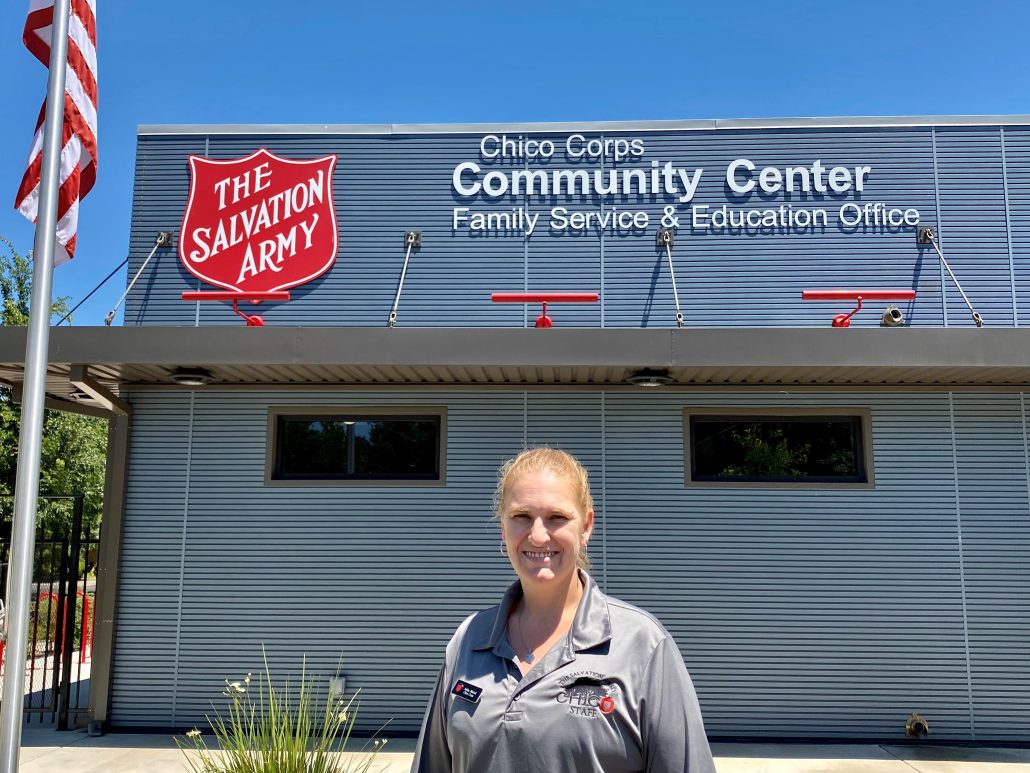 Over the next six months, I stepped into leadership opportunities, strengthened my relationship with my Father in Heaven, continued to reform bonds with my children and family, gained community and new family, rediscovered myself and began to see the undeniable power of the atoning blood of Jesus Christ. Upon graduation from the ARP, I was offered employment, a continuing home at the facility and the opportunity to join the Worship Team with the Chico Corps. I finally had found myself again. Over the next several years, I continued to grow in my faith and my dependence upon my Father in Heaven. Despite joy and complete transformation, I struggled with one aspect of my new life; my children were still residing in Utah. I found myself asking, "Why and how can I be finding happiness so far away from my children? Is this really where I should be rebuilding my life?" Each time I wrestled with these questions, I could feel and hear the undeniable voice of my Father telling me to put my faith in Him. Through the start of Covid and the temporary closing of our local stores and warehouse, needing to find new employment and learning how to worship remotely, God kept telling me to wait for His timing.
A little under a year ago, I was offered the opportunity to join the staff at the Chico Corps by our Corps Officers. I accepted and have watched my life become something I never could have imagined. My daughter just finished the third grade at a local elementary school. She attends weekday youth programs along with youth assembly and church every week. My husband and I attend church and church activities together. For thirteen years, the talent that my Father in Heaven blessed me with sat unused and now, every Sunday I get to stand up in church and sing with our Praise and Worship Team and use that gift to testify of the love of God and the atoning power of our Savior Jesus Christ. "Be still, and know that I am God" (Psalms 46:10). "For I know the plans I have for you," declares the Lord, "plans to prosper you and not to harm you, plans to give you a hope and a future." (Jeremiah 9:11)
Wait on the Lord and trust the plans that He has for your life. I promise you, what He has in store is beyond anything you can ever imagine! My name is Ashley Mitchell. I am a mother, a wife, a daughter, a sister, a friend and living proof of the redemptive power of grace and how we can flourish in waiting.
https://usw-womensministries.org/wp-content/uploads/2023/06/joshua-rawson-harris-PaUAVy3SK2c-unsplash-scaled.jpg
1702
2560
Beth Desplancke
https://usw-womensministries.org/wp-content/uploads/2019/08/uswLogo-300x75-300x75.png
Beth Desplancke
2023-06-22 15:36:22
2023-06-22 15:36:25
Flourishing Story: In the Waiting