By Major Beth Desplancke
June is finally here! As a child June was probably my favorite month. It meant the end of school, and the beginning of summer vacation! I loved school, don't get me wrong, but I loved the change that summer would bring: a change in pace, a change of schedule, and a change of habits (summer meant not waking up so early to get to school, lots of sunshine and for me lots of swimming).
Sometimes June doesn't feel like a good change. The June I finished 6th grade (the end of elementary school where I lived), there was already anxiety about what 7th grade was like. How would I ever get used to going to 6 different classes with 6 different teachers each day?
In The Salvation Army, June is also a month of transition for a lot of the corps (local churches). I remember many Junes as a kid, where I was having to say goodbye to a corps officer that I knew and loved, and either at the end of June or the first week in July, we would be welcoming someone new into our church and into our hearts.
No matter what kind of change takes place – change is scary. And to be honest, we have all endured a lot of change the past two years, since the words "COVID" and "global pandemic" became buzz words in our daily vocabulary.
I don't know about you, but the amount of change that was taking place at such a fast pace was becoming exhausting. At one point, I felt completely overwhelmed, anxious and fearful about what the future held. The rules seemed to change daily, so I turned to what was familiar to me – the Bible.
As the world began to shut down in March of 2020, I decided to camp in the book of Psalms. Over the past two years, I have lost count of how many times I have read the 150 chapters of Psalms. I simply started reading at chapter 1, and would go through until the end, and then begin again. Some days I read several chapters, and others maybe a few verses. Early on in the pandemic I had trouble sleeping and, too many nights to count I actually read all 150 psalms.
One of my favorite psalms is Psalm 46, v. 1-3 says this: God is our refuge and strength, an ever-present help in trouble. Therefore we will not fear, though the earth give way and the mountains fall into the heart of the sea, though its waters roar and foam and the mountains quake with their surging. And in verse 10, which most of us probably know well, says, He says, "Be still, and know that I am God; I will be exalted among the nations, I will be exalted in the earth."
Change is inevitable. Even though change is hard, there is one thing I can do – I can obey what verse 10 says and be still and know that God is God. I do this by focusing on who He is. First, God is constant! No matter what changes life brings, God does not change. He is constant in a world of never-ending changes. Hebrews 13:8 says He is the same yesterday, today and forever. everything else changes, He does not. He is my constant source of help, refuge and strength.
When life changes, I can also be still and know that God is in control! God was and is and always will be in control. He is never taken by surprise or caught off guard. When changes seem sudden to us, He is unfazed. God was and is and will always be on the throne. COVID did not usurp His authority as Creator, King and Ruler of all!
John C. Maxwell writes, "Change is inevitable, but growth is optional." Changes come in our lives whether we like it or not, but how we respond to change is up to us. Any change feels uncomfortable and even chaotic. Whatever changes we will face this month, we can be still and know that God is a God who is constant and in control!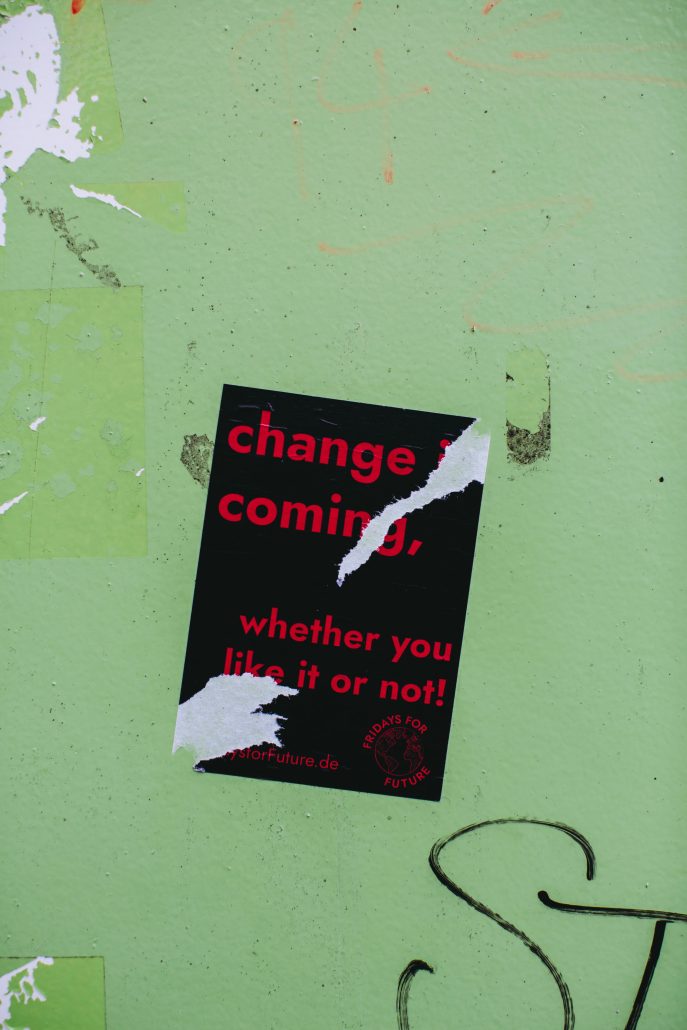 https://usw-womensministries.org/wp-content/uploads/2022/05/June-blog-scaled.jpg
2560
1706
Beth Desplancke
https://usw-womensministries.org/wp-content/uploads/2019/08/uswLogo-300x75-300x75.png
Beth Desplancke
2022-05-26 10:43:00
2022-05-26 10:43:49
Facing Change