By Major Katina Hanson
Eugene Citadel, OR – Cascade Division
We want God to give us the correct answers, or rather our own personal vision of acceptability. The man's story is similar to many of us in both principle and essence. His intentional journey echoes his unwarranted temerity. In Timothy Keller's book, The Prodigal Prophet, we read about the account of Jonah, his resistance to God permeates his storyline.
Jonah's story is found in his Old Testament namesake book. The book of Jonah is only 4 chapters long, but its brevity does not minimize the powerful messages. Keller writes diligently about the prophet Jonah's known history and complicated relationship with God. Jonah is told by God to preach to the city of Nineveh, a city with a cruel and violent reputation. Nineveh had operated as a terrorist like city, threatening all of their enemies in the ancient world. Jonah responds to God's command by going the opposite way. God's instruction seemed impossible for Jonah to accept.
This book discusses the strategies we sometimes use to avoid God, corresponding with Romans chapters 1 through 3. Keller alludes to comparing the prophet Jonah with the Prodigal Son and also expounds the literary correlation with Jesus. Keller took advantage of reviewing the book of Jonah with contemporary connections. Keller's book explores identity, cultural bias and the tension that resides between.
I would recommend this book as Keller clearly outlines scripture principles with relevant commentary, intertwined with easily understood illustrations. There is always validity in reading scripture as it alters us through the mysterious power of God. The book of Jonah sheds light on the grace of God and shadows upon our demonization of others. The ending of the Old Testament book of Jonah is not resolved like others, it purposely ends with a question. Perhaps how we answer the question gives greater clarity to our own spiritual growth.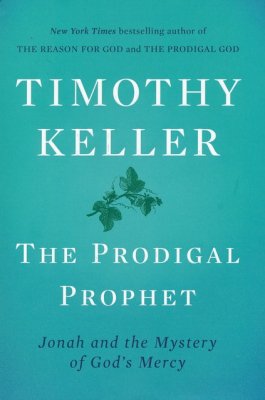 https://usw-womensministries.org/wp-content/uploads/2021/06/prodigal-prophet.jpg
400
265
Beth Desplancke
https://usw-womensministries.org/wp-content/uploads/2019/08/uswLogo-300x75-300x75.png
Beth Desplancke
2021-06-11 10:33:24
2021-06-11 10:33:29
Book Review: "The Prodigal Prophet: Jonah and the Mystery of God's Mercy"