By Major Cathy Quinn
Angoon, AK Corps – Alaska Division
The Sovereign LORD is my strength. HE makes me as sure footed as a deer, able to tread upon the heights. Habakkuk 3:19
In February of 2020, I was out hiking with my dogs on a trail near our house. When I came to an especially narrow part of the trail my foot slipped and I reached out to catch a branch that turned out to not be attached to anything. Needless to say; I went tumbling halfway down a steep embankment. I heard a "pop" in my left ankle as I began my descent. When I finally came to a stop and gathered myself, I knew that my ankle was broken.
I was half of a mile from my vehicle, with no cell reception. Even if I had had cell reception to describe where I was and to get help getting out didn't seem to me as being feasible. So, I said a prayer for strength, limped the rest of the way down the embankment to the beach and back to my vehicle.

Several months later, after surgery and a very frustrating time of recovery, I decided to face that trail again. By this time, my husband had cleared a trail through the woods that bypassed the narrow part where I had taken my trip. Honestly though, I was a little nervous the first time I walked that trail after my recovery.
Spiritually, we often trip walking on the narrow way and sometimes we reach out for support to things or people that are not able to support us. During these times, we need GOD's strength and support to get us where we need to go.
We also need to allow GOD to make our paths straight and renew the hope within us. Just because we took a tumble doesn't mean that we must stay by the wayside. With GOD we can and will walk the narrow way again and enjoy the journey.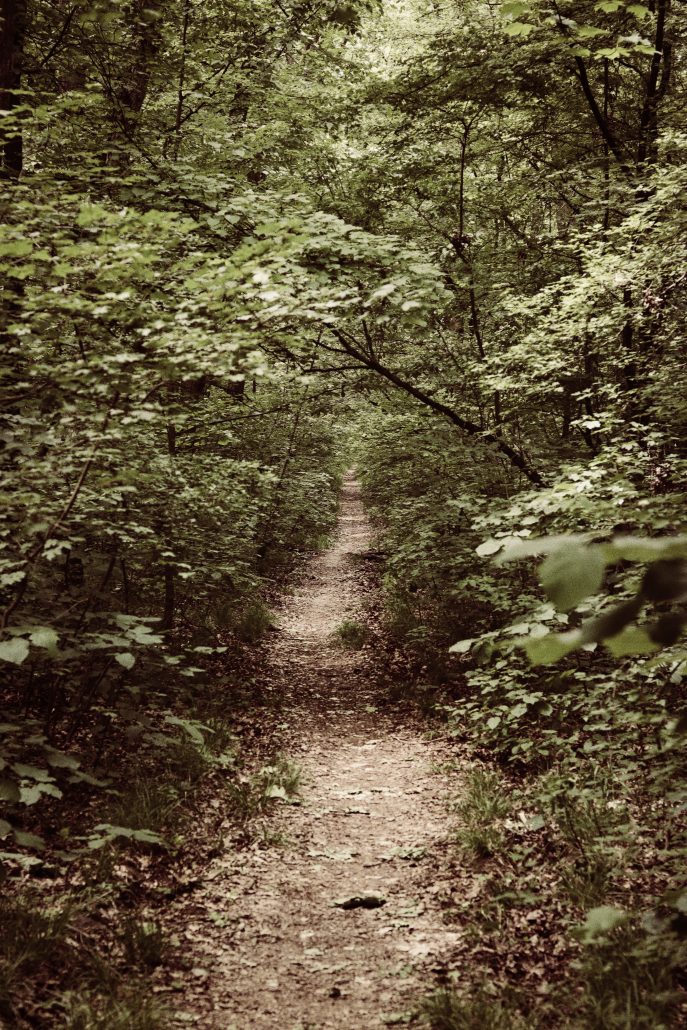 https://usw-womensministries.org/wp-content/uploads/2022/02/Apr-Devo-scaled.jpg
2560
1707
Beth Desplancke
https://usw-womensministries.org/wp-content/uploads/2019/08/uswLogo-300x75-300x75.png
Beth Desplancke
2022-04-28 11:15:00
2022-04-28 11:15:27
April 2022 Devotional: Strength and Hope