By Major Beth Desplancke
Recently, while attending my corps (church) on a Sunday morning, I noticed that the lyrics on the screen were harder to see than they had been before. I was thankful for the songs I knew, so I wouldn't have to squint as hard to see the words. After way too long of squinting every Sunday morning (and also when going to fast food restaurants where I couldn't see the screens – once again I was thankful for familiarity), I caved in and made an appointment for an eye exam.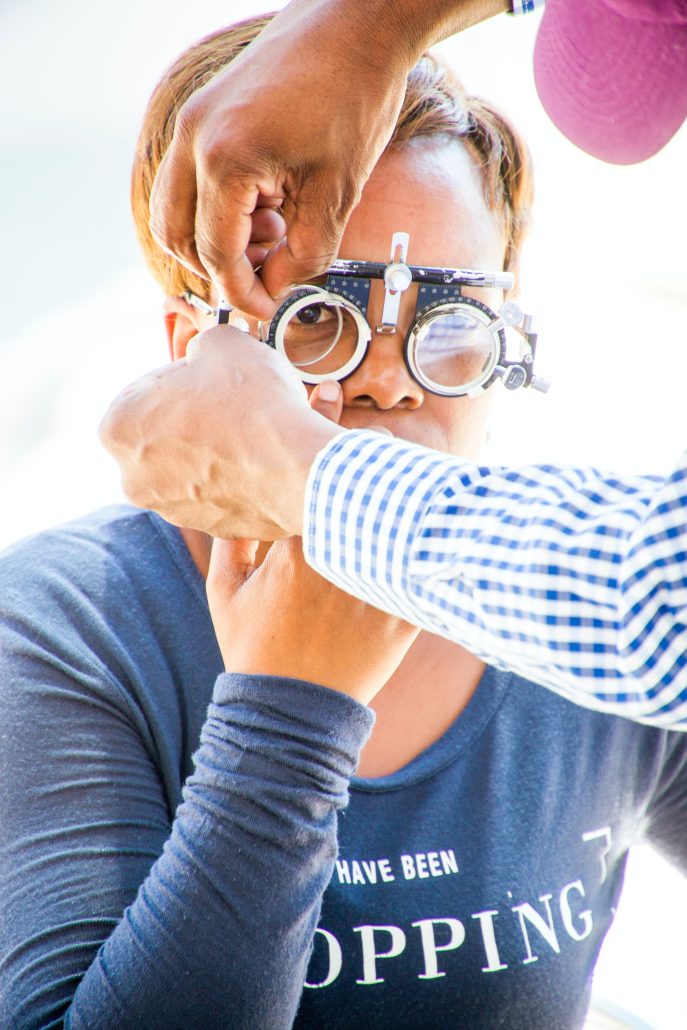 It isn't the eye exam I struggle with. I don't mind the eye test. It is the thought of having to choose new glasses; the idea of changing to something new – gulp! I have worn glasses since I was 12 years old, and over the years I have chosen better glasses than others. I make my husband come with me to help me pick out the best pair. To be honest, I can't see well enough without my prescription glasses to see how the sample glasses look on my face.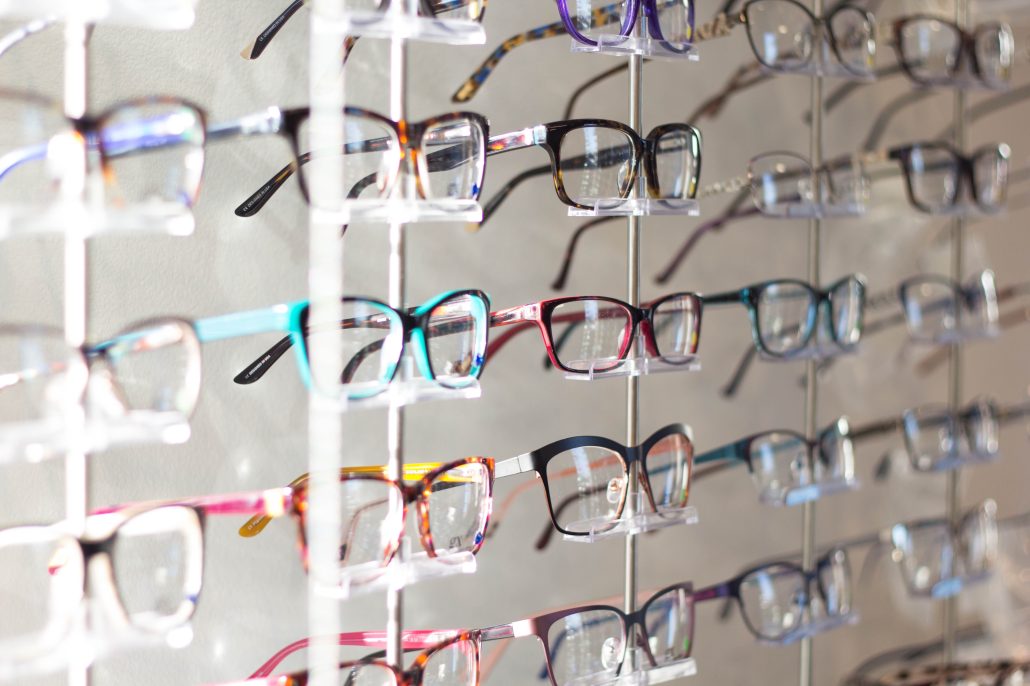 The eye doctor had news I was expecting. My distant vision had indeed changed, and I needed more correction in order to see things far away. But I had another change to deal with as well. I had reached the age where I would need bifocals or progressive lens. I was so concerned about the word on the screen on Sunday, I hadn't noticed I was squinting to read or pulling things closer to my face.
Out of vanity I chose to go with progressive lens rather than bifocals; I despise the line. They told me it would take a few weeks for my eyes to adjust and for me to change habits. I would have to turn my head in the direction I wanted to look at, and actually tilt my chin down to read, rather than simply glancing with my eyes.
I'll admit the first two weeks were rough. I felt like nothing was clear. It felt I was adjusting the angel of my head constantly. But, eventually, I realized I could see both close and distant things easier than before.
Change at first is hard. But eventually, change is no longer new, and simply becomes normal. Now that I have worn my "new" glasses for a little more than a month, it has become natural to move my head instead of just my eyes. My new glasses taught me a lesson on focus. The secret to flourishing in times of change is choosing what to focus on.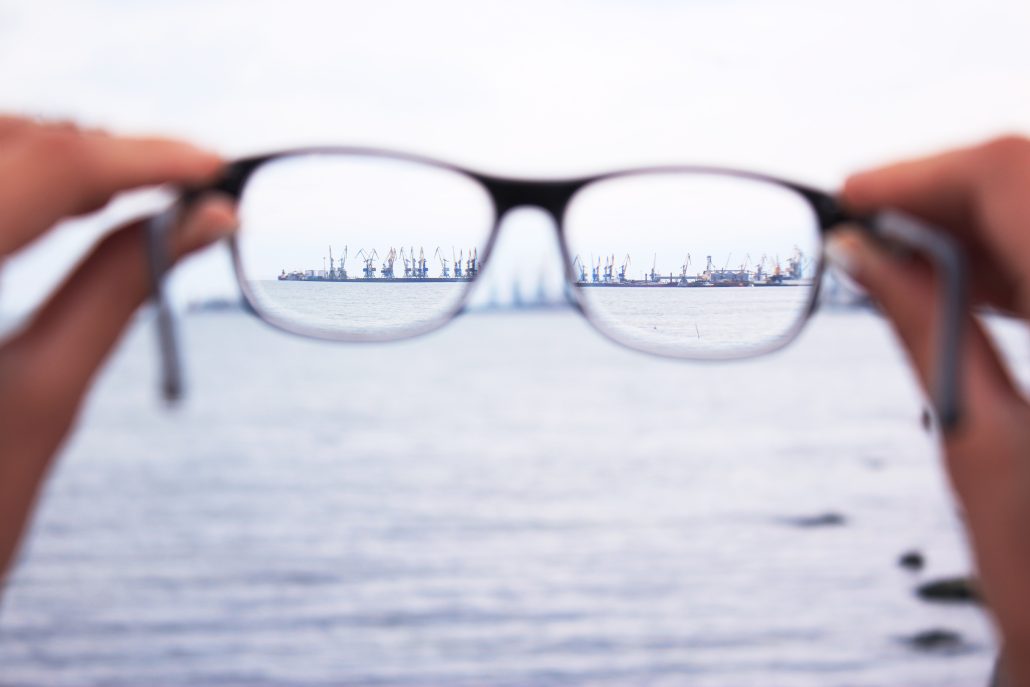 Change is simply a part of life, and the world around us is changing constantly. Where do we look? We look to the One who does not change. God declares, "I The Lord do not change" (Malachi 3:6a). The writer declares in Hebrews 13:8, Jesus Christ is the same yesterday today and forever. Psalm 102:27 declares about God, But you remain the same and your years will never end.
While everything around me changes, God is the one and only constant I can turn to. My age changes, my hair color changes, my weight changes, my job changes, my family changes, my eyes change, but through it all God is the same.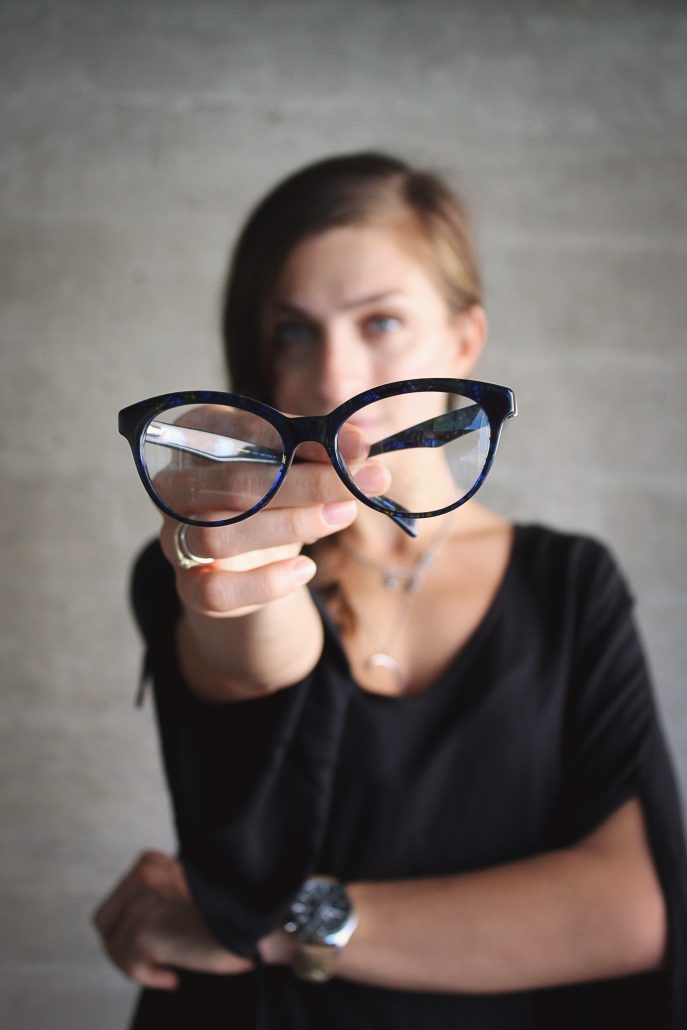 Who God is in the beginning of the Bible, is who He is today. What a comfort to know that there is One person in my life that will never change. His love for me is the same today as it was yesterday. His grace, mercy, and salvation are all the same. His promises for a hope and a future remain the same. His promise of salvation through His Son Jesus, is the same. I just need to keep looking to the unchanging One for stability and focus during times of change.
One of my favorite songs (right now) is "Same God" by Elevation Worship. It is a beautiful song of worship that focuses on the fact that God is the same, and we can stand on His faithfulness. The chorus says:
O God, my God, I need You
O God, my God, I need You now
How I need You now
O Rock, O Rock of ages
I'm standing on Your faithfulness
On Your faithfulness
What comfort I can have knowing the God of the Bible is still the same today, and who He was in the past, is who He is today, and who He will be tomorrow. I can stand on that! So, yes, change will come, and there will be times that the changes are a lot harder to deal with than a new style of glasses or adjusting to progressive lens, but no matter what changes comes my way, I can stand on the unchanging nature (the immutability) of God. He is the same God, the Rock of Ages.
Check out the song Same God
https://usw-womensministries.org/wp-content/uploads/2023/06/June-Blog.jpg
1558
2336
Beth Desplancke
https://usw-womensministries.org/wp-content/uploads/2019/08/uswLogo-300x75-300x75.png
Beth Desplancke
2023-06-01 09:37:30
2023-06-01 09:37:34
Where to Focus in Times of Change