By Major Beth Desplancke
On September 1, 2022, Colonel Genevera Vincent joined the Western Territory's family as the Territorial Secretary for Women's Ministries.  Her and her husband, Colonel Eddie (serving as the West's Chief Secretary) hail from the Canada and Bermuda Territory. Commissioned in 1986, Colonels Eddie & Genevera had the wonderful privilege to serve as Corps Officers for 19 years. After being Corps Officers, they served 7 years as Divisional Youth Secretaries, then 4 years at THQ in Personnel. Before arriving to the West, they served as the Divisional Commanders of their home division, Newfoundland and Labrador Division, for 6 years.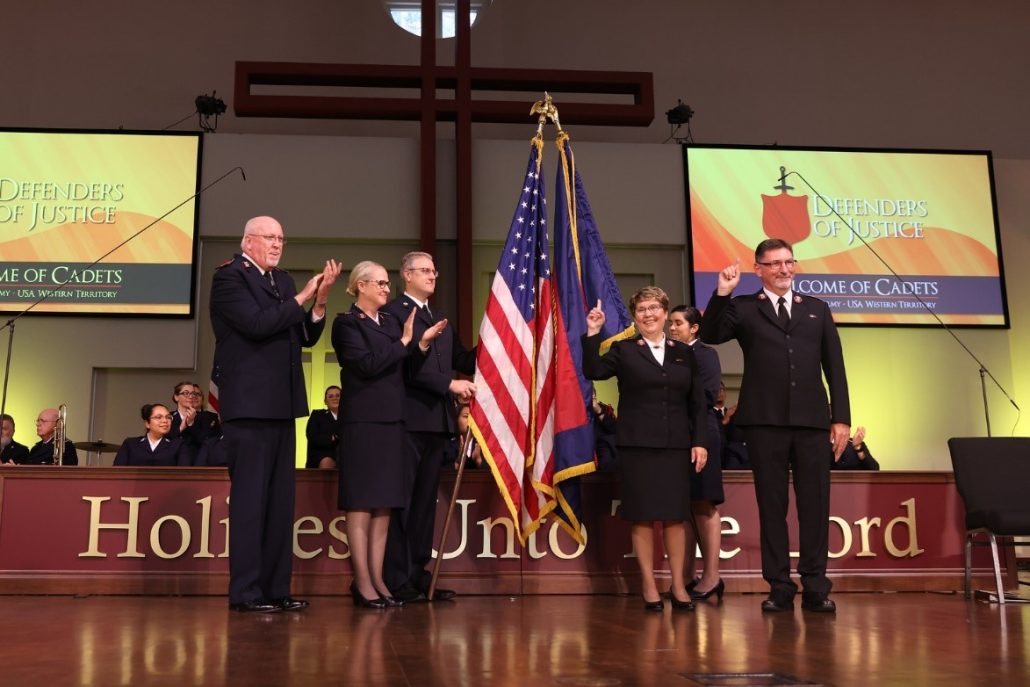 When asked if she had a favorite appointment, she couldn't name one. She mentioned that every appointment had high and low moments. She has enjoyed her different roles in each appointment and has loved the opportunity to journey with people. Their 19 years as corps officers were very special to them. Through the years she can trace God's hand of blessing and faithfulness through her life.
In her words, they were "gobsmacked" when they got their appointment to the USA Western Territory. Having visited California before, they had said "we could live here," but never imagined in a million years that they would get to. When I interviewed Colonel Genevera, (only being here two weeks) she commented that "It doesn't look like home," as she stares at a palm tree right out her window, "but it feels like home."
They leave their son Stephen, a firefighter, and his wife Melanie, a preschool teacher, and their son Ryan, a software developer, back home in Calgary. However, they are now closer to them here in California than when they were in Newfoundland. Genevera is excitedly anticipating Christmas, her favorite holiday, when all the family will not be a celebrating a white Christmas in sunny Southern California, but will be together, for the first Christmas in 3 years. She loves to entertain and especially loves to cook.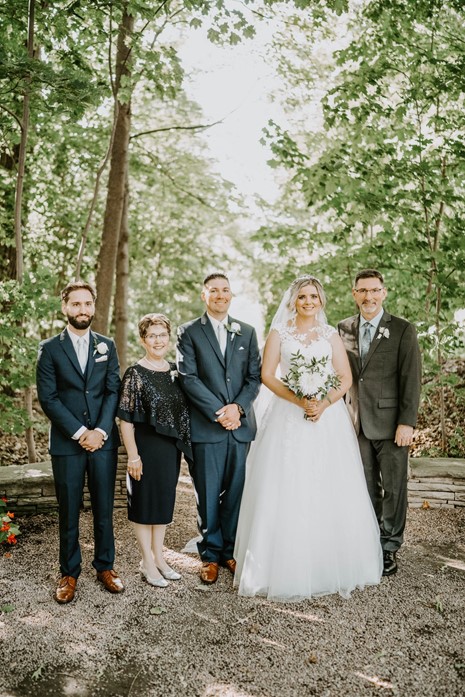 When I asked Genevera to describe herself she said she was a sensible morning person, who wakes up immediately, rather than hitting the snooze button. For her, her glass is always half-full. When I asked her to describe herself with only three adjectives, she immediately said friendly. When she couldn't think of any others, her husband was able to include a few more, "She is beautiful, humorous and compassionate." After just a few minutes of talking with her she felt like a long-time friend.
When asked about a skill she would like to master, her response was sewing. One Christmas she said she would love to learn to sew, so her husband got her a sewing machine for Christmas. Her friend, Sylvia, casually asked her about what she had gotten for Christmas one evening at songsters. When Genevera mentioned she got a sewing machine, Sylvia was quick to encourage her to start quilting. Genevera panicked at first but signed up for a "Block-of-the-Month Club." Each month she received the materials and directions to make a 12" block. The following Christmas, Eddie bought her the finishing kit for the quilt, and she made her first quilt, "Garden Trails." Since then, she has made 2 more quilts. She says she still needs a lot of direction.
Genevera is a woman who is flourishing in her walk with the Lord. At the welcome chapel held at Territorial Headquarters she said, "We bring who we are. We consider ourselves servants of the Most High God. We have a deep love for God, love and appreciation for people, and long to see lives transformed." She has walked with Jesus most of her life, having received Christ as her personal Savior at the age of 7. Whenever she was asked what she was going to be when she grew up, she always said a Salvation Army Officer.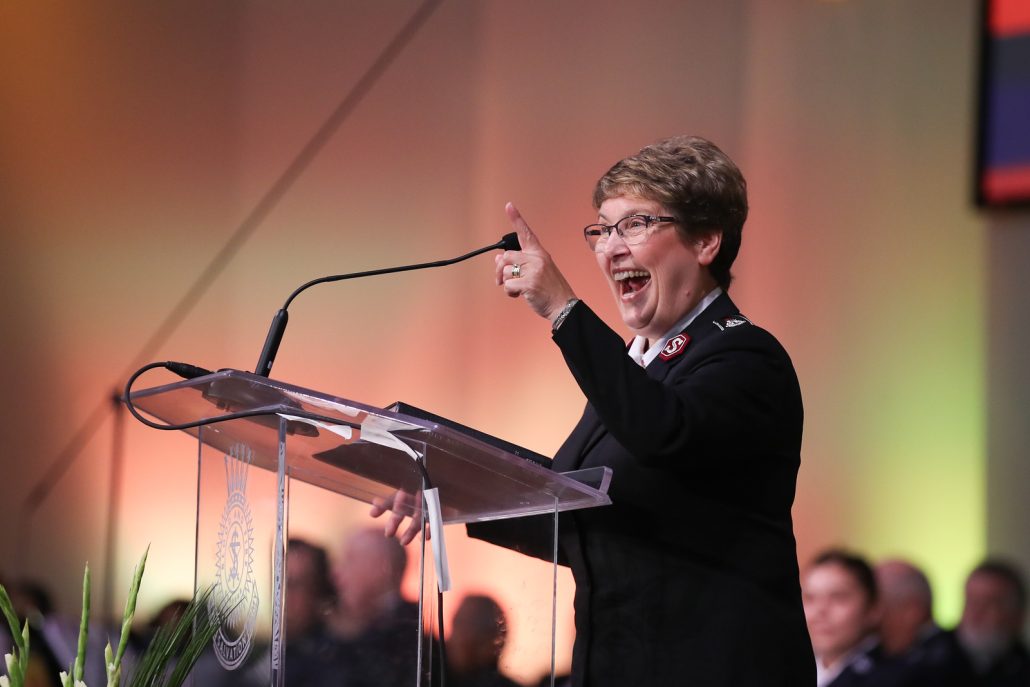 I asked Genevera when she hears the word "flourish" what comes to mind? Her response, "growth and beauty and life." What tips does she have for women in order for them to flourish in their daily lives? "Quality time with God is the key, if we want to make a difference and be a transforming influence." As a woman of the Word, when asked what her favorite Bible verse was, she shared she has lots. The verse that came to her mind as one of her go-to-often verse is Psalm 18:1-2 which says, I love you, Lord, my strength. The Lord is my rock, my fortress and my deliverer; my God is my rock, in whom I take refuge, my shield and the horn of my salvation, my stronghold.
Genevera participated in Arrow Leadership program in 2020. During that time, she learned this quote that has become her motto for life and for flourishing: Live passionately, Listen More, Laugh often, and Love always. Genevera is excited to represent the USA West and is ready to make connections with the women throughout the territory. She said that if she had a warning label it would say, "Don't get me started on story telling or laughing." As she visits around the territory, she is ready to talk, share stories, laugh, and probably over a cup of tea, to flourish together.
https://usw-womensministries.org/wp-content/uploads/2022/09/october-blog-scaled.jpg
2048
2560
Beth Desplancke
https://usw-womensministries.org/wp-content/uploads/2019/08/uswLogo-300x75-300x75.png
Beth Desplancke
2022-09-20 09:43:08
2022-09-20 09:43:11
Welcome to the West