By Major Beth Desplancke
In the middle of October one of my yearly holiday tradition begins. Before Halloween even hits the calendar, the Hallmark channel starts its "Countdown to Christmas" airing romantic holiday movies 24/7 until the New Year. Despite the busyness of the season, I make sure to fit lots of Hallmark Christmas movie viewing into the schedule. I note the new Christmas movie air dates and try to fit in one "live" Christmas viewing a week; yes, that means sitting still for 2 hours at a time. I set my DVR to record those movies I can't watch at the time they air (and yes, I might be still viewing Christmas movies until almost March).
Perhaps I love a good Christmas romance because my husband and I started dating in December over 25 years ago. Perhaps I love them because they are fun, whimsical and simply help me relax. I think the real reason I enjoy them is because they all basically boil down to the search for hope. In case you aren't familiar with the Hallmark Christmas movie genre, let me share with you the basic premise (and yes, once you've seen one or two, you really have seen them all). The main character is usually unhappy, unsatisfied or unfulfilled in their life. During Christmas, something causes them to step away from their ordinary life, to leave the big city to go to a small town, to set aside their daily schedule and experience Christmas fun, and in the process, they find the love of their life. And yes, they always end with a kiss.
Well, the real Christmas story is so much better than any Hallmark movie!
In the beginning when God created the world, everything was perfect. He created man and woman and they lived in a garden, naked and unashamed. They walked and talked with God. In this garden of perfection there was one and only one rule – one tree out of all the trees in this garden that they weren't to eat from, the tree of knowledge of good and evil. The enemy, the devil, tempted them and twisted God's word, and then woman ate from the tree and then gave the fruit to her husband, and he also ate. Immediately they were aware of their nakedness, ashamed, afraid and hid. Instead of walking with God and conversing with Him, they were hiding from Him.
At that moment, sin entered the world and has caused separation between God and us ever since. God said there would be pain and suffering due to their sin, but at the same time He gave the first promise of Savior in Genesis 3:15. He told the serpent, "And I will put enmity between you and the woman, and between your offspring and hers; he will crush your head, and you will strike his heel." From that point on, God's people have been waiting for the promised One who would crush the enemy's head.
In Genesis 12 God calls Abram out to be His people. God promises that Abram (later renamed Abraham) Abraham would be a great nation and his nation will be a blessing, and declares, "all peoples on earth will be blessed through you." (v. 3b). Abraham's descendants become the nation of Israel, and throughout the Old Testament God promised the Messiah would come from Abraham's line.
The Old Testament ends with the word curse or destruction (depending on what translation you are using; Malachi 4:6). Throughout the Old Testament, prophets spoke of the coming Promised Messiah. And then, between the Old and New Testaments there are 400 years of silence – God sends no new messenger or prophet. God's people are still under the curse and waiting for the Promised Messiah.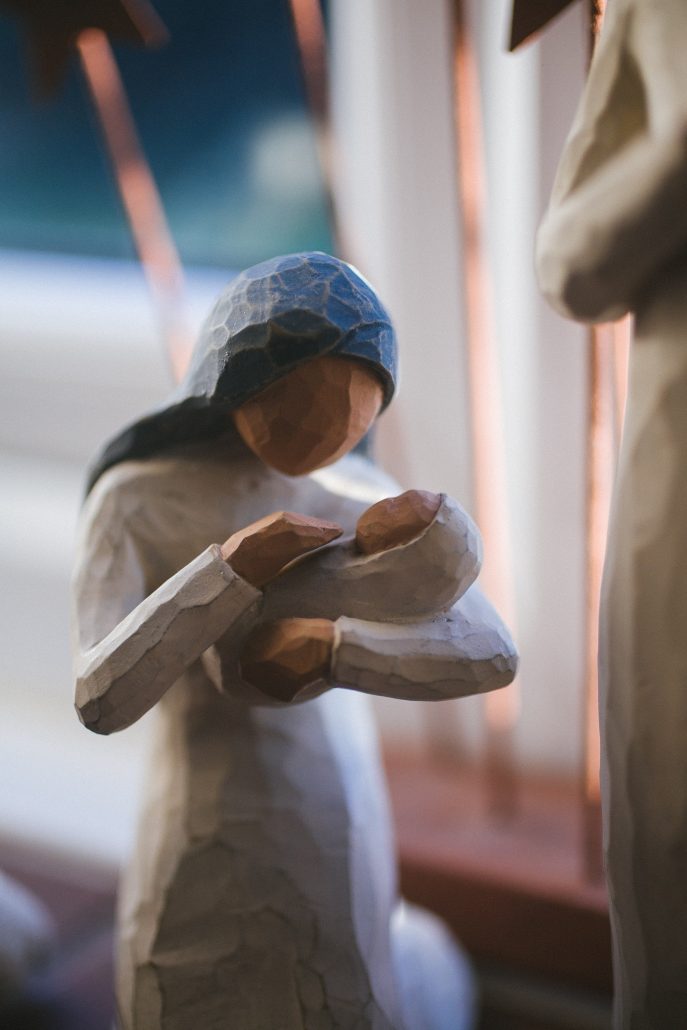 Talk about a hopeless situation. It appears that things will never get better. And then the Gospel of Matthew begins the New Testament with the words telling of the birth of the promised messiah. An angel appears to Joseph in a dream and tells him that Mary is pregnant, and what is conceived in her is from the Holy Spirit. The angel gives this message: "She will give birth to a son, and you are to give him the name Jesus, because he will save his people from their sins." (Matthew 1:22). Into a hopeless world, hope is born. God's people are still under the curse of sin, but finally the Savior has come.
Jesus, our Savior came to bring the hope of salvation. When sin entered the world back in the garden of Eden, it created a distance between us and God. In the garden, innocent animals paid the price for Adam and Eve's sin – an animal died so that God could clothe Adam and Eve with garments of skin. Centuries later, God sent His Son, Jesus, with the sole purpose of being the Savior of the world. He came to earth as a baby, a grew up to be a man, lived a sinless life, and gave Himself willingly to die on the cross for our sins. Why? John 3:16-17 tells us: For God so loved the world that He gave His one and only Son, that whoever believes in Him shall not perish but have eternal life. For God did not send His Son into the world to condemn the world, but to save the world through Him.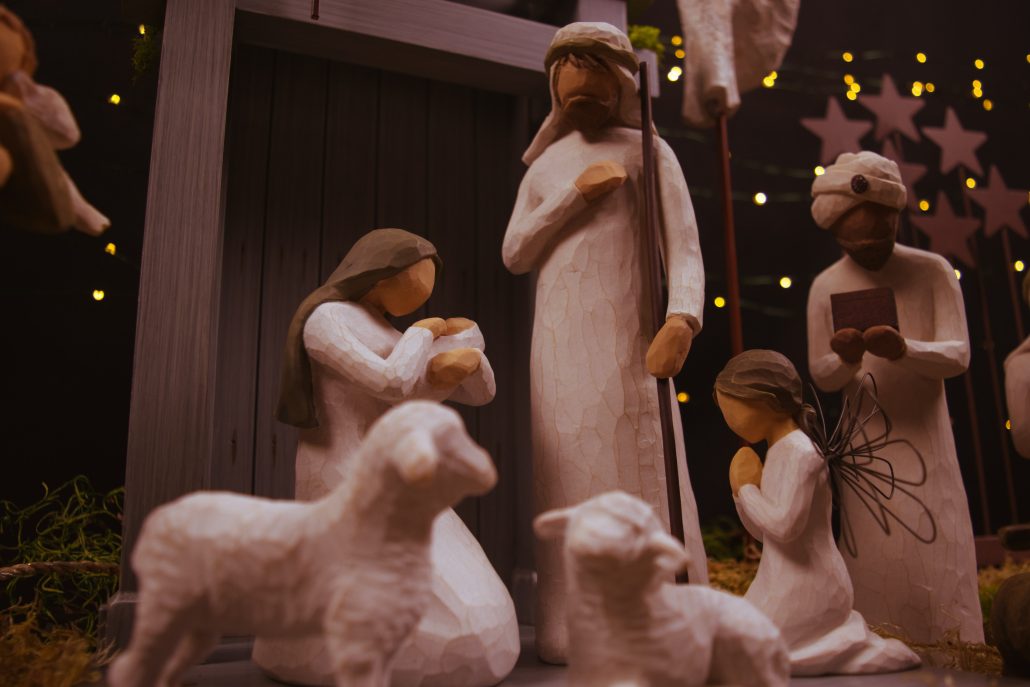 The Christmas story is a love story. The Christmas story is a story of hope – there is a possibility for a better life. The Christmas story is a story for everyone. In Luke chapter 2, angels appeared to shepherds heralding the announcement of Christ's birth: "I bring you good news that will cause great joy for all the people. Today in the town of David a Savior has been born to you; he is the Messiah, the Lord. This will be a sign to you: You will find a baby wrapped in cloths and lying in a manger" (Luke 2:10-12).
My prayer is that you will know the hope that comes at Christmas through Jesus, our Savior.
https://usw-womensministries.org/wp-content/uploads/2022/11/dec-blog-scaled.jpg
1707
2560
Beth Desplancke
https://usw-womensministries.org/wp-content/uploads/2019/08/uswLogo-300x75-300x75.png
Beth Desplancke
2022-11-10 11:08:43
2022-11-10 11:08:47
The Christmas Story - Better Than Any Hallmark Movie