Quick & Easy Recipes for the Holiday Season
Submitted by Captain Harryette O'Brien
Divisional Youth Secretary, Southwest Division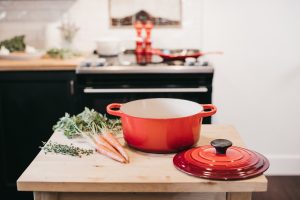 Christmas time in The Salvation Army is very busy – long days of kettles, Angel Tree, preparing food boxes for people in need, corps activities and many more activities; the days are long and hectic.  So often there is so much that needs to be done we forget to plan for our own physical needs, such as cooking a healthy dinner at home.  Instead, we go through yet another drive-thru and quickly eat a greasy meal that is served to us in a bag.  Eating out is not good for our health and can be quite expensive.
Captain Harryette O'Brien, Divisional Youth Secretary of the Southwest Divison, experienced officer and mom, has put together a collection of recipes for you to enjoy during the Christmas season.  These recipes could be used to feed you and your family, or even volunteers at the corps.  Included are 10 crock pot recipes, 6 instant pot recipes, 5 soup recipes, and 6 stovetop and oven recipes.
Click HERE for all the recipes.  Happy cooking and eating!