By Tawyna Stumpf
Coos Bay, OR Corps – Cascade Division
Imagine, if you will, a woman about to enter a journey of love – a journey not only with her heart but also with her soul, mind, and strength. A journey into a wonderous relationship so great that she will experience an "Awakening to God's Call – Devotional Life."
As ministers of God's Word, as women, we understand and believe that "All scripture is God-breathed and is useful for teaching, rebuking, correcting, and training in righteousness, so that the man/woman of God may be thoroughly equipped for every good work." (2Timothy 3:16). These scriptures are life to us. So, "Do your best to present yourself to God as one approved, a workman/woman who does not need to be ashamed and who correctly handles the word of Truth" (2 Timothy 2:15). My question to you is simple, "how do you handle the Word of Truth?" What do you do with the Scriptures you read?
We all have offices. In our offices are the normal office equipment such as desks, phones, computers, and file cabinets. Now imagine you have a 4-drawer file cabinet for the Scripture you read. The drawers start out as letter-size, and each drawer is labeled. The top is for all the Scriptures that relate to your heart (emotions). The second is for Scripture related to your mind (thoughts). The third drawer is labeled for the soul (moral compass), and the bottom drawer is appropriately labeled strength (ambition). This file cabinet can/could/will grow to have 4-drawers that are legal size … eventually, it can become a drafting size file cabinet! But, only with use.
Each and every time you read and/or study your Bible, the Scripture is placed in the appropriate file drawer. Your subconscious does this with the help of the Holy Spirit. When you want to apply it to your life, it can be quickly accessed. If you want to share it with someone who needs to hear supporting scripture, you can share it. The more you read and devote your life to the Word of God, the more your files fill up, gain size and strength. Remember, Philippians 4:8 says: "Finally, brothers and sisters, whatever is true, whatever is noble, whatever is right, whatever is pure, whatever is lovely, whatever is admirable – if anything is excellent or praiseworthy, think about such things." Just think, you might even get good at pulling out Scripture without giving it too much thought as to what drawer it was correctly filled in.
When was the last time you used Scripture to pray over your congregation, soldiers, volunteers, and yourself? Let's face it; sometimes, we don't know how to pray or what we ought to pray. I realize that Scripture tells us that the Holy Spirit "groans" for us when we're at a loss for words. Fortunately, we don't have to think up words or how to present them. Scripture has already done that for us. Taking a Psalm and personalizing it is incredible. Another scripture that transforms our relationship with God and can be used daily is Colossians 1:9-14. I will personalize this for you from the NIV translation:
"… God, please fill me with the knowledge of your will through all spiritual wisdom and understanding. And I pray this in order that I may live a life worthy of you Lord, and may please you in every way: bearing fruit in every good work, growing in the knowledge of you, God, and being strengthened with all power according to your glorious might so that I may have great endurance and patience, and joyfully giving thanks to the Father, who has qualified me to share in the inheritance of the saints in the kingdom of light. For you have rescued me from the dominion of darkness and brought me into the kingdom of the Son you love, in whom I have redemption, the forgiveness of sins."
To build upon the foundation of Christ, use Scripture. Just get it in there. The Holy Spirit will help you learn God's promises. Then, He will help you use God's promises. This, then, supports the storing of God's promises, building upon God's promises.
The Truth will move you beyond imagining a journey of love – a journey not only with your heart but with your soul, your mind, and your strength. A journey in a wonderous relationship so great that you will experience an "Awakening to God's Call – Devotional Life."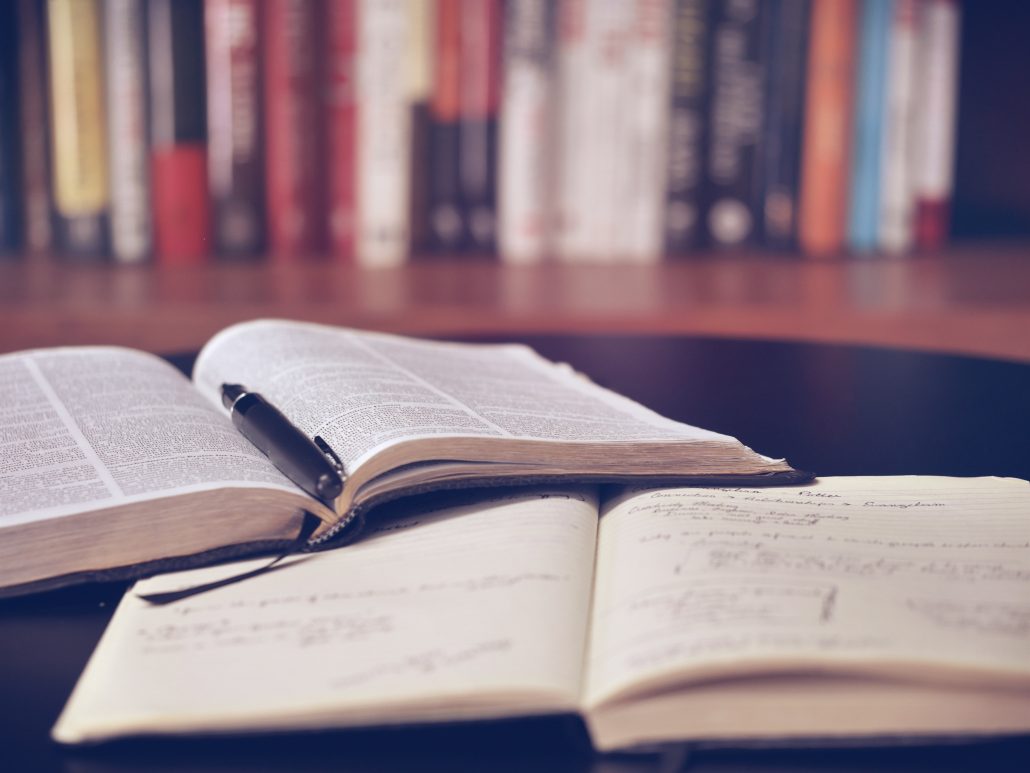 https://usw-womensministries.org/wp-content/uploads/2021/10/Jan-Devotion-scaled.jpg
1922
2560
Beth Desplancke
https://usw-womensministries.org/wp-content/uploads/2019/08/uswLogo-300x75-300x75.png
Beth Desplancke
2021-12-17 11:37:00
2021-12-28 09:28:23
January 2022 Devotional: Awakening to God's Call - Devotional Life!