By Commissioner Colleen Riley
He is Risen! It's April and this month I am reminded more profoundly than ever before, of the goodness of God, the sacrifice of Jesus, and the precious and perfect gift that was given on the cross for me and for you.
I am struck by the fact that one moment, men and women were proclaiming "Hosanna! Blessed is He who comes in the name of the Lord!" (John 12:13) and shortly after, Jesus was carrying His own cross to His death. I am not sure that I can fully comprehend the moment of triumph and the moment of seeming defeat in its fullness. Yet, I know that this was all in the plan from the very beginning. This gift was for me, even before I was born. This was and is a gift for you.
The resurrection is the foundation of my faith. Jesus came in flesh and blood as a man, died and rose again and confirmed that He is the Son of God. His rising from the dead was real and physical and miraculous. He tells Mary Magdalene and the other Mary that He is alive, and I love this – they clasped His feet and worshipped Him. They knew it was Him, they believed He was alive, and they worshipped Him. (Matthew 28:9)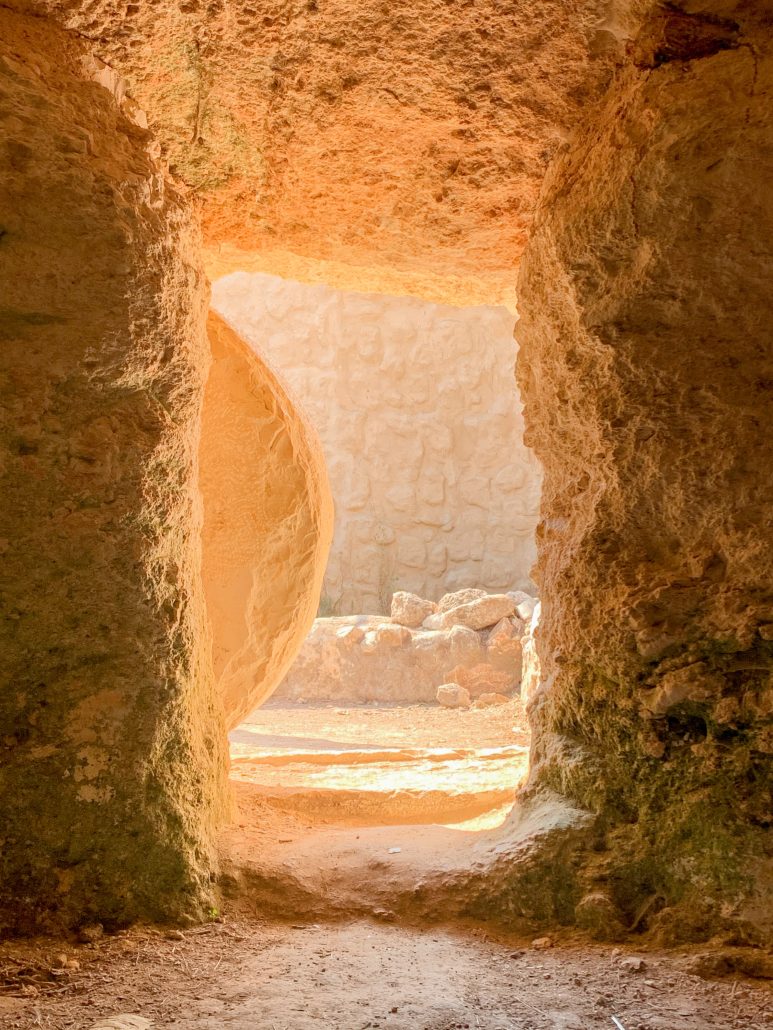 This Easter, I want to have such deep faith every day, that no matter if the grounds shake or the waters roar, I will clasp the feet of Jesus and worship the Risen King. I don't feel worthy of the sacrifice that Jesus made for me. But I know that I serve a God who in His infinite love for us, gave us this perfect gift so that we can have eternal life with Him. I don't have to earn it, it is a free gift.
So let us celebrate and sing Hosanna to the King of Kings and thank Him for this gift of life He bestowed on us. If you, or someone you know doesn't know the Savior, reach out so that we can share the infinite gift of grace, forgiveness, love, and a promise to be with us always, to the very end of the age. (Matthew 28:20)
https://usw-womensministries.org/wp-content/uploads/2022/04/April-Blog-scaled.jpg
2560
1920
Beth Desplancke
https://usw-womensministries.org/wp-content/uploads/2019/08/uswLogo-300x75-300x75.png
Beth Desplancke
2022-04-08 06:34:44
2022-04-08 06:34:47
He is Risen!