By Major Beth Desplancke
Back when my husband and I were dating, early on in our relationship, Frank had to go out of town for a conference and was gone for almost two weeks. In that time, I remember receiving a long love letter from him. In this letter he talked about his dreams for our future, including marriage, family, and our life as Officers together. It was several handwritten pages filled with messages of love.
I was surprised to receive something other than a bill in the mail. The fact that he had written his letter so neatly, which meant he took some time to make legible (I did not fall in love with him because of his penmanship), and he openly shared his heart with me was thrilling. At this time, we had only been dating a little more than 2 months (to be honest, we had dated without dating for a lot longer, but two months was us "officially dating"), so what he wrote was things I had never heard before. He is much more guarded with his words in person, but on paper he was so open and so free, and everything he wrote oozed with love for me.
What did I do with that letter after I read it? You know, I read it again and again and again. I absorbed every word that was lovingly written on the page. I laughed at some of his ideas, cried tears of joy that God had finally led me to the "one" whom I would spend the rest of my life. I carried that letter around with me for weeks (it was tucked in my Bible so I could read it during class since it was while I was a cadet at CFOT). I prayed over it. I dreamed about it. I shared tidbits from it with my close friends! I still have that letter in a special box of treasures 25 years later!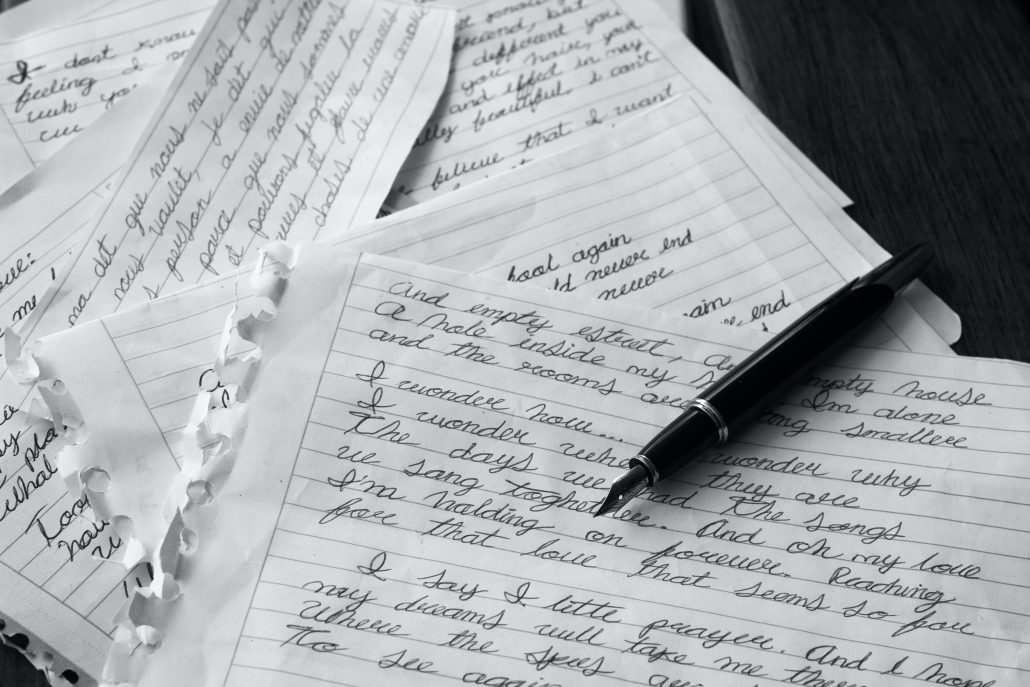 I didn't treat it like it was junk mail. It was not thrown into the trash unread. It wasn't casual correspondence that I read once and then moved on with my life. It wasn't a bill that I dreaded receiving. It was a beautiful letter filled with words of love from someone who is very dear to me.
God did the same thing. He gave us a love letter – His Word! We have 66 books filled with messages from Him about His love for us, and His desire for us to have a relationship with Him. And just like the love letter my husband sent me 25 years ago (he has sent me more since then), I didn't just look at it once and then discard it. I treasured it! I meditated on it! I cherished it!
Let me share with you just a few of my favorite love verses from our Heavenly Father, who loves us more than any human possibly could love us. Hopefully we will treasure these words, cherish them and meditate on them!
The Lord appeared to us in the past, saying: "I have loved you with an everlasting love; I have drawn you with unfailing kindness." Jeremiah 31:3
For God so love the world that he gave his one and only Son, that whoever believes in him shall not perish but have eternal life. For God did not send his Son into the world to condemn the world, but to save the world through him. John 3:16
But God demonstrates his own love for us in this: While we were still sinners, Christ died for us. Romans 5:8
See what great love the Father has lavished on us, that we should be called children of God! And that is what we are. 1 John 3:1a
Have you taken the time to read God's love letter to you lately? May we be women who know God and His love, and love to be in a deeper relationship with Him through reading His love letter to us daily. May we read God's Word, memorize it, think on it, chew on it, devour and digest it, and most importantly may we take what we read in God's amazing love letter to us and live it out in our daily lives. May these words be true of each of us:
My passion and delight is in your word, for I love what you say to me! I long for more revelation of your truth, for I love the light of your word as I meditate on your decrees. (Psalm 119:47-48, The Passion Translation)
https://usw-womensministries.org/wp-content/uploads/2022/01/ire-photocreative-CDQ9CKvYreg-unsplash-scaled.jpg
1707
2560
Beth Desplancke
https://usw-womensministries.org/wp-content/uploads/2019/08/uswLogo-300x75-300x75.png
Beth Desplancke
2022-01-14 09:09:52
2022-01-14 09:09:55
God's Love Letter