By Colonel Genevera Vincent
It seems very natural that we would flourish in the seasons of joy and the happy times in our lives. Joyfulness and happiness just seem to lend themselves to growth and beauty. We don't typically couple flourishing with words like grief, sorrow, and tears. However, as children of God, we know that when our lives are rooted deep in Christ, we can flourish despite the season we find ourselves in. It may take a little more reliance on God and less on self. It may take many moments of contemplation and seeking God but flourishing in the tearful season is possible. It most certainly has much to do with our perspective. As believers, if we look at a healthy perspective as our "up look", how we view God in the seasons of our lives as well as our "outlook", the things that are happening in and around us, our lives would be so much more blessed and balanced.
We would be so much better served if we viewed the seasons of our lives as opportunities to flourish, rather than always questioning why. It's natural for us to ask questions and I'm grateful that God is never thrown off course with my questioning. He created me, He knows me, and He knows the types of questions I will ask and the things in my life that will cause me to question. The real beauty I find in serving God is that he can take all the seasons of my life and create his beautiful masterpiece! I give him my joys, happy moments, ordinary moments, contentment, peaceful moments, busyness, my valley seasons and like a patch work quilt, he puts all the pieces together and our lives become a thing of beauty. How good God is!
Less than two weeks after I moved here to the Western territory, a very precious aunt, who is more like a second mom to me was diagnosed with terminal cancer. Just five weeks after she was diagnosed, she was Promoted to Glory. During the weeks following her diagnosis, I will admit I asked some questions of God. Why, after six years living only one hour away from her, is she taken away so quickly when I am on the other side of the continent? In this time of sorrow and grief however, I have been grateful for Facetime, which a few years ago would not have been a possibility. So, I had the opportunity to Facetime with my Aunt Becky and tell her how much she meant to me, how much I loved her. I was able to pray with her.
My flourishing during this time has really been tied to memories. Memories of my growing up years and the love and nurturing I received from my aunt. She gave her heart to God as a child and for her 81 years she loved God and it showed! In addition to many positive childhood memories, I also have memories of heart-to-heart conversations after I became an adult, these I cherish. My parents and my aunt, prior to her passing, lived in a senior's residence not in the town they lived in and raised their families. However, family homes still exist and this past summer, I was able to enjoy three weeks in our family home with my parents; with my cousin in the house next door with my aunt. We shared many lovely moments, sharing meals, sitting on the patio, enjoying the sunshine and good conversations and a few…well, maybe more than a few good laughs! I realize now what a gift God gave us, as this was the last time we would physically be together. In that tearful season, God has been showing how faithful he is!
The Scriptures give us many beautiful pictures of God. I think none more beautiful though, than a God who keeps account of our tears. Psalm 56:8, in the Message paraphrase reads, "You've kept track of my every toss and turn through the sleepless nights, each tear entered in your ledger, each ache written in your book."
That verse encourages me to believe that none of the seasons of my life are wasted. God is constantly at work, using the joyful seasons as well as the tearful seasons to shape me and make my life to flourish. May God help me always to recognize him in every moment of my life!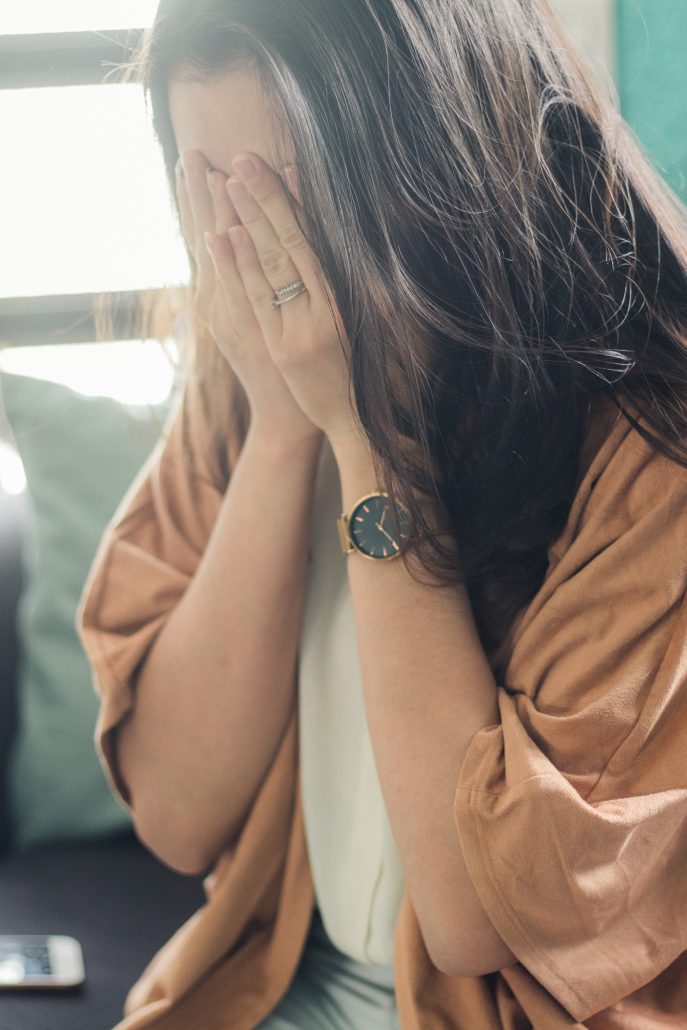 https://usw-womensministries.org/wp-content/uploads/2023/04/fa-barboza-yRB81uWKK-M-unsplash-scaled.jpg
2560
1707
Beth Desplancke
https://usw-womensministries.org/wp-content/uploads/2019/08/uswLogo-300x75-300x75.png
Beth Desplancke
2023-04-17 11:18:58
2023-04-17 11:21:06
Flourishing in the Tearful Season