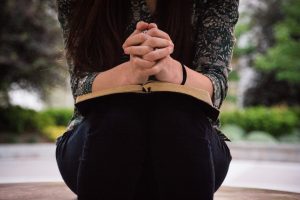 The Salvation Army is deeply committed to fighting and responding to modern slavery and human trafficking. We have a theological and historical mandate.
We believe prayer is foundational and an essential, powerful tool to fight for freedom and work towards a world free from exploitation.
We invite you to join Salvationists around the world on September 27, 2020, to corporately cry out for justice and freedom. We want to activate our collective voice to say that we believe a world without modern slavery and human trafficking is possible.
Get all your resources here:https://www.salvationarmy.org/isjc/IADPrayer.  The Fight for Freedom Guide Book is this year's spotlight resource as it's a newly published foundational guide to fighting modern slavery and human trafficking. It highlight's our response framework, survivor stories, bible studies, theological reflections and more. All materials may be downloaded for use in your territories, divisions, corps and social centers.
How to get involved:
Set aside a dedicated time of prayer for victims and survivors (virtual or live) of human trafficking.
Host a virtual prayer event.
Share Bible study resources that take a deeper look at what the Bible teaches us about God's heart for justice and the church's role in addressing human trafficking.
Take a socially distant prayer walk around your neighborhood for those impacted by exploitation and human trafficking.
Invite your local anti-trafficking program to share about the program and provide opportunities to support the program.
Consider collecting donations for your local anti-trafficking program (toiletries, gift cards etc).
Educate leaders, soldiers, volunteers, and community members who are ministering to at-risk children and youth to identify and report suspicious activities.
Please feel free to reach out to Priscilla Santos, the International Modern Slavery and Human Trafficking Response Coordinator, if you have any questions. You can reach her at priscilla.santos@salvationarmy.org.